Cannabis has changed a lot over the past couple of decades. We're not just talking about how the plant has become more familiar and less criminalized. Or even how the medical community is making use of the plant, or the thousands of businesses that are thriving because of its now – widespread – acceptance. Instead, we're talking about the actual plant itself.
For those who smoked marijuana before the '70s it was likely a mild Sativa strain because Indica wasn't readily available yet. To be fair though, when we say "mild", that's based on popular opinion as opposed to actual science. A lot of people like to think today's cannabis strains are way, way stronger than those available in the '60s. That is somewhat true. We'll explore this awesome flower power that today's plants (apparently) have, as well as the original landrace strains. We'll also dive deeper into a lesser-known landrace called "In The Andes", and why you may want to add the bud to your cannabis bucket list.
---

ARE TODAY'S STRAINS MORE POWERFUL?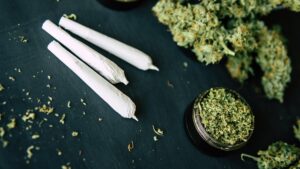 There certainly are products available today, that would seem unbelievable to the original Woodstock crowd. A great example is this hybrid Distillate Syringe, which can be used to dab, vaporize, or even mix into edibles and topicals. Its THC level is 49.68%. We also offer Packwood Pre-rolls, Rose OG, which has 34.85% TCH. Not only would users in the '60s be impressed with the high THC levels, but they'd also get a kick out of buying pre-rolls.
It is true too, that researchers have tested marijuana from the '60s and '70s, and found levels around 3% and 6%… which you can still purchase today. However, there's two factors many people don't consider when comparing the potency of today's strains to those from decades ago:
The technology to test cannabis with such precise consistency wasn't available back then.
It's hard to compare a 40 or 50-year-old sample of cannabis, to one that was grown this year and just finished curing.
With these two factors in mind, it's hard to accurately compare a bud from 2022 to one from 1962.
Additionally, the '80s and the '90s actually produced weaker marijuana than what was enjoyed in the '60s and '70s. This was due to a number of factors including the introduction of hydroponically grown weed, and the upswing in illegally imported cannabis. The industry didn't start gaining control, or producing a higher quality sample until 1996 when California became the first to decriminalize marijuana for medical use.
WHAT IS A LANDRACE STRAIN?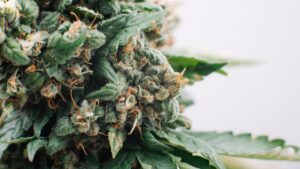 Think of the term "landrace" as describing a small group of cannabis plants that have been around, well…since the beginning. These are the original cannabis plants, found in several locations around the world. In fact, landrace strains tend to be named after their location.
Acapulco Gold, for example, is a rare sativa strain from Mexico and Durban Poison was found in Durban, South Africa. Fun fact: NatureMed has perfected the Durban Poison strain to offer a high-quality resin with 58.38% THC.
It was in the late '70s when innovative cannabis lovers started intentionally breeding plants. By doing so they were able to carry over the desired characteristics from each type of landrace strain. They were also able to eliminate negative characteristics from the plant which made it even more desirable. This is how we've ended up with thousands of marijuana strains, offering different characteristics.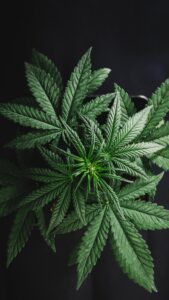 IN THE ANDES LANDRACE
An interesting landrace strain to add to your list of "must tries" is "In The Andes", also known as "Andes Mountain Landrace". It's a hybrid strain originating from Ecuador and has a fruity, spicy, and earthy flavor. While it can be hard to find, Andes Landrace is popular because of its euphoric feelings.
Andes is also beneficial for anxiety and pain relief; it inspires a sense of calm and can increase your appetite. In the Andes is also great for inspiring creativity.
---
If you do have a cannabis bucket list, In The Andes is a tasty and fun treat to add. We also have a couple of "must tries" on our specials page, including 30% off concentrates every Saturday. Nature Med is all about providing the cleanest, natural medical and recreational products for our community. Please don't hesitate to contact us for more information.