Cannabis Prescriptions for Animals

With the wave of legalization washing across the nation, the benefits of hemp and CBD are being studied in other areas–such as in the animal kingdom.
Cannabidiol (CBD) products have become increasingly popular among pet owners and veterinarians in recent years. Over-the-counter hemp-based CBD has become one of the most popular natural medicines to be introduced into modern veterinary practice due to widespread availability and Internet "buzz," and cannabis, in general, has become one of the most impactful natural medicines to be introduced into modern veterinary practice.
However, with only a few specific research studies now accessible, many veterinarians and hemp industry retailers are unsure how to respond to client questions. Here are some ways that CBD and other cannabis products may assist animals and can be prescribed by veterinarians.
Can Veterinarians Prescribe CBD?
In short–no. "Under present federal and state legislation, veterinarians may not administer, dispense, prescribe, or promote cannabis or its products for animals," according to the American Veterinary Medical Association. Because laws are constantly changing, this may change in various parts of the country. Dog or horse owners who want to learn more about CBD oil should conduct considerable research before trying. Make sure your information comes from a variety of reliable sources. Peer-reviewed journals are a good place to start.
Veterinary Studies

CBD was tested in two veterinary clinical trials for the treatment of osteoarthritis (OA) and seizures, respectively. Cannabis study for veterinary patients is still in its early phases, with more trials in the works. While we wait for them to come out, we may look at earlier research on how cannabis might aid animals with ailments other than OA and seizures.
Veterinarians must familiarize themselves with the state of veterinary cannabis research in the lack of recognized, and proven effective, therapy options for a number of illnesses. Veterinary experts must also keep up with the latest local and federal law developments.
Health Benefits 
As mentioned above, studies have shown that CBD supplements can help dogs (and even horses) with seizures and reduce pain associated with OA. However, there are many other uses for CBD in pets. CBD can help treat anxiety in pets, as well as manage inflammation from certain conditions. Other benefits include cardiac support, anti-nausea effects, stimulation of appetite for dogs struggling to eat, and even possible cancer benefits.
While most of the evidence for these claims is anecdotal due to limited studies available, one thing scientists do know is how CBD affects dogs internally. Cannabinoids interact with endocannabinoid receptors in the central and peripheral neurological systems, which assist in maintaining bodily equilibrium and keeping it in a normal healthy state, according to scientists.
The Future of Veterinary CBD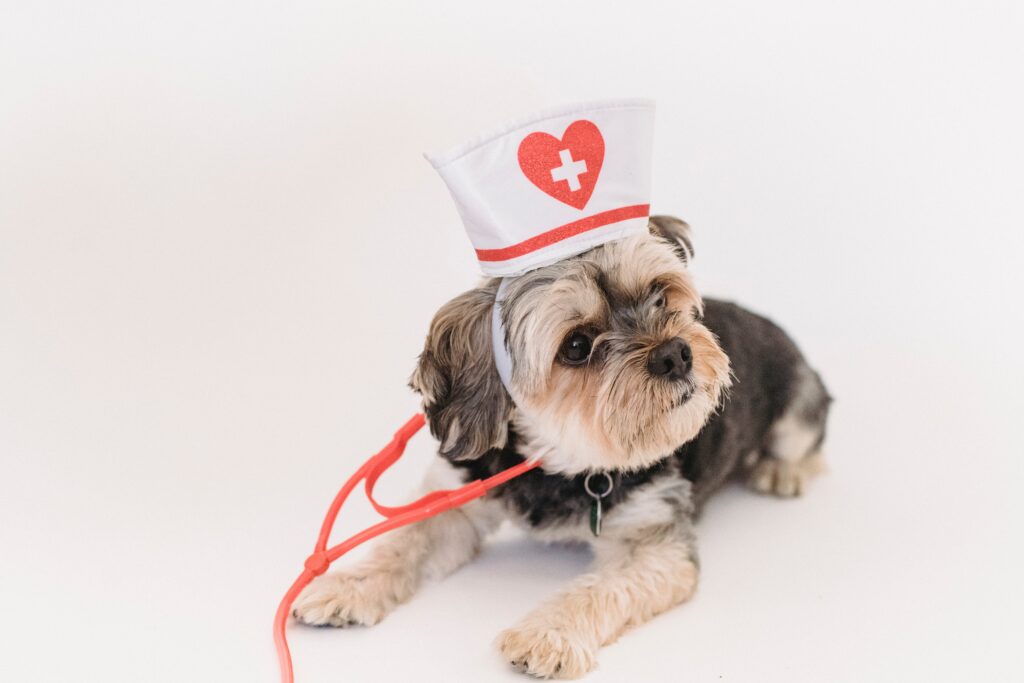 The restrictions on the veterinary use of cannabis products are severely hampering the scientific community's ability to research and test the effects of CBD on animals and extract substantive results. It is also the unfortunate perpetuation of stigma around cannabis, a substance that is quickly being demystified and widely accepted in the human population. In the veterinary arena, however, cannabis treatments are on a slow journey to acceptance as a legitimate alternative to mainstream pharmaceuticals.
Moreover, pet owners are ready and primed to venture into the industry, and are forced to do so on their own, with very little guidance. As a result, animals are at risk of incorrect dosages and other harmful effects that would be mitigated if veterinarians could guide them with a professional hand. With an eye to the future, there are lobbying efforts underway to call for regulatory bodies to open up this exciting new frontier of medicine and explore the benefits of CBD on animals. The goal is to expand into oils and edibles as added tools in veterinary medicine's arsenal when treating patients suffering from anxiety, inflammatory diseases, epilepsy, and OA.
---

While it is still not possible for veterinarians across the nation to write a cannabis prescription for your pet, cannabis studies are slowly taking shape and advancements are being made. More efforts are needed to bring this new frontier in veterinary medicine into the 21st century and end once and for all the stigma surrounding cannabis as a legitimate, valid treatment for ailing animals.
Nature Med is all about providing the cleanest, natural medicine for our patients and community. Explore our products on our website or contact us for more information.