Joint, Blunt, or Spliff – What's the Difference?
As the cannabis industry continues to expand and grow almost on a daily basis, more and more people are getting comfortable with the idea of cannabis becoming legal nationwide. As a result, more than ever before, legal adults across the country are educating themselves about the medical benefits of cannabis, the different strains, and various techniques for consumption. In the US, the most prevalent way to consume marijuana is to smoke it.
There are many different ways to smoke cannabis. Some people prefer to smoke it in a bong or a pipe, while many others prefer to roll (or buy) joints, blunts, or spliffs. Wait. There's a difference between those three things?
Yep! There is! Despite the fact that many people use those three words interchangeably, they are, in fact, quite different from one another. So what exactly is the difference between a joint, a blunt, and a spliff?
Well, we're glad you asked!
---
Joints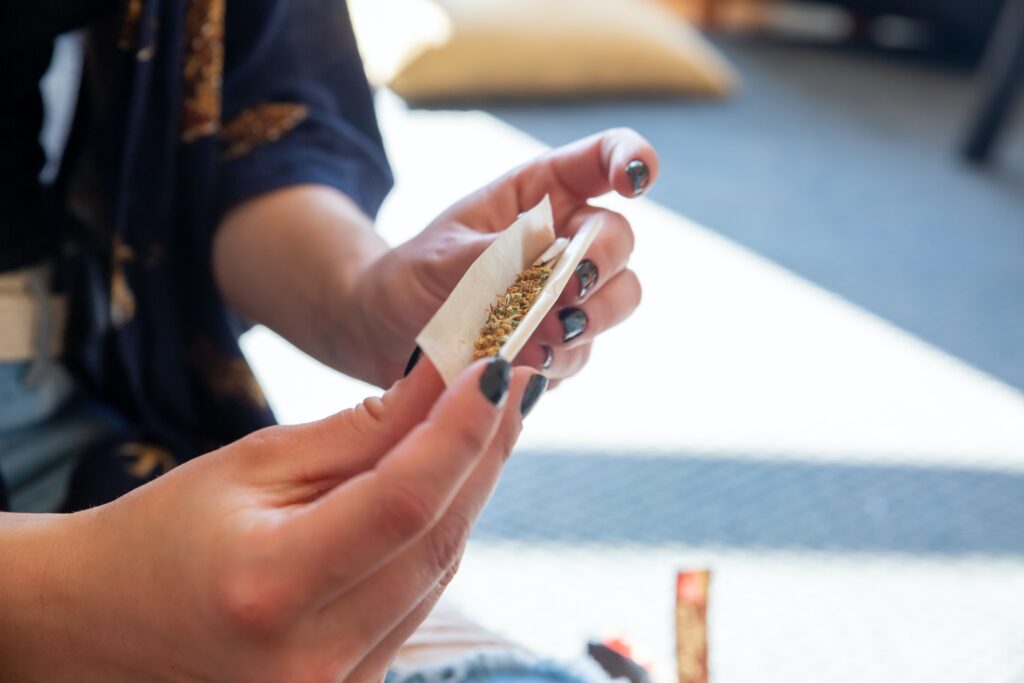 Joints are one of the most popular ways to consume cannabis. They're made up of ground-up cannabis inside a thin cigarette rolling paper. These papers are usually white, but, as with any other industry, novelties abound. In joint smoking, those novelties come in the form of rolling papers that come in different colors, flavors, and prints.
If you're in the mood for a little bacon-flavoured joint, there's a paper for that. If you want to look like a high roller (pun totally intended), there are papers that look like hundred-dollar bills. You can find rolling papers in all kinds of prints, like happy faces, marijuana leaves, fruits, animals, you name it, they've got it. The same goes for colors and flavors. Maybe you're feeling a little grape today, or you want to reminisce about your childhood days when you were forced to use that gross bubblegum-flavored toothpaste. There's a paper for that.
At the end of your joint, you'll want to put in a filter – called a crutch – that will not only provide stability for the joint itself but will also serve to protect you from burning your fingers when you smoke it all the way down.
Blunts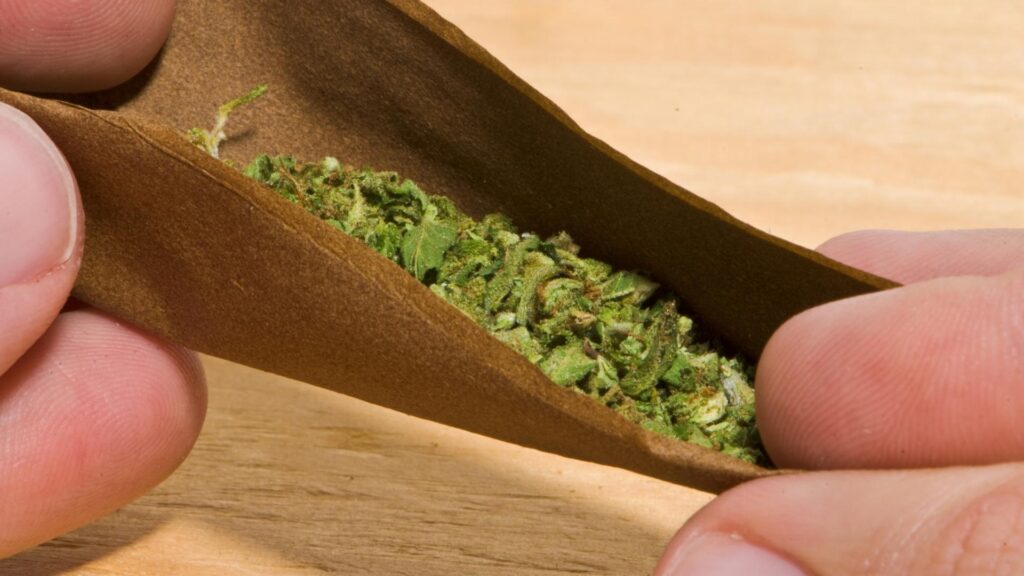 Like joints, blunts consist of ground-up cannabis rolled up inside a paper. Where the two differ is the kind of paper used and the amount of cannabis inside. Blunts are typically rolled in blunt wraps or in an emptied-out cigar paper. These wraps and cigar papers are made out of tobacco, which gives smokers the added benefit of getting a little light-headed high from the tobacco before the cannabis kicks in. Cigarillos, like Swisher Sweets, Dark & Milds, and or Phillies can also be emptied and used to roll blunts.
Blunts are larger than both joints and spliffs, and can usually hold up to two grams of marijuana. Because the paper is thicker than cigarette rolling paper, they burn slower, and so take longer to smoke. Like joint rolling papers, blunt wraps can come in a variety of flavors, though they are only brown in color.
Spliffs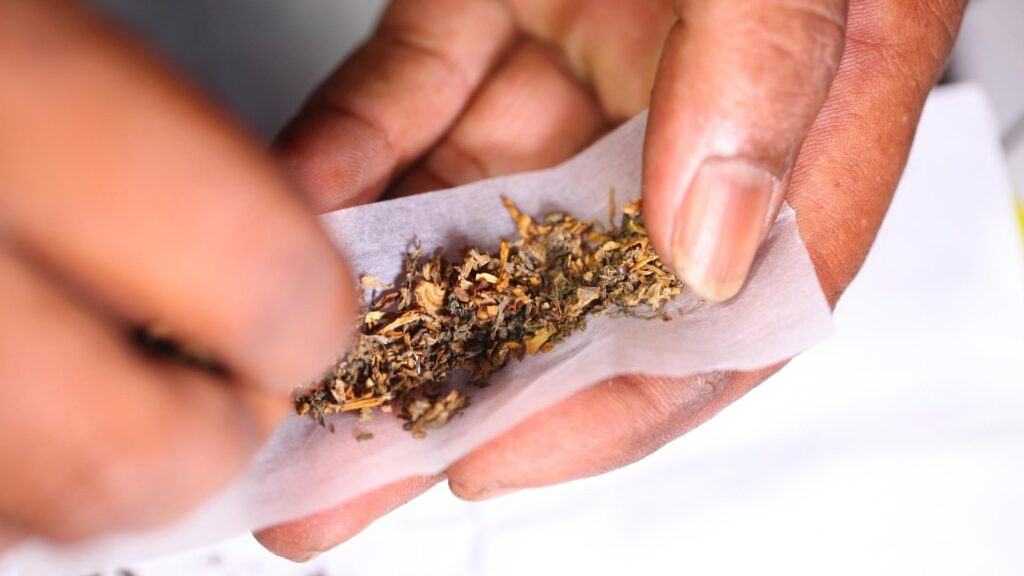 Spliffs are one of the least popular methods of cannabis consumption in the US, though they are far more popular across the pond in the UK.
Like joints, spliffs are also rolled in thin cigarette rolling papers and have a clutch – or filter – at the smoking end. The difference between the two, however, is that spliffs have tobacco mixed in with the marijuana. Like blunts that are rolled with tobacco paper, spliffs rolled with cannabis and tobacco mixed produce a quick head rush before the high kicks in. The tobacco to cannabis ratio in spliffs tends to vary from smoker to smoker. Some prefer an even ratio, while others prefer more cannabis than tobacco, and still, others roll with more tobacco than cannabis. Whatever tickles your fancy.
---
Now that you know the difference between joints, blunts, and spliffs, you can go ahead and wow all of your friends with this sacred knowledge. Just kidding, most smokers already know this, so this article is for newbies in particular or even those who don't yet smoke but are potentially interested in starting for any number of reasons.
What about you? Do you prefer to smoke joints, blunts, or spliffs? Or are you more partial to pipes or bongs? Let us know!