Different Types of Marijuana Pipes
As marijuana continues to gain legalization status in many US states and around the world, it's becoming clear that the cannabis landscape is ever-changing and evolving. It seems that almost monthly, new techniques and technologies to consume cannabis are hitting the market. From pipes to bongs to vaporizers, blunts, joints, edibles, and everything in between, there are so many ways to consume cannabis these days.
With so many different ways to partake in your favorite herb, it may be a little difficult trying to figure out which way is best for you, or even which way is just best for today. To help you out a little, we thought we'd walk you through the different kinds of marijuana pipes that are out there on the market.
So here's a list of the different types of pipes you can buy, and even the different materials they can be made from, so you can make an informed decision on what works best for you.
Different Types of Marijuana Pipes
Let's take a trip down Pipe Lane to see what options you have.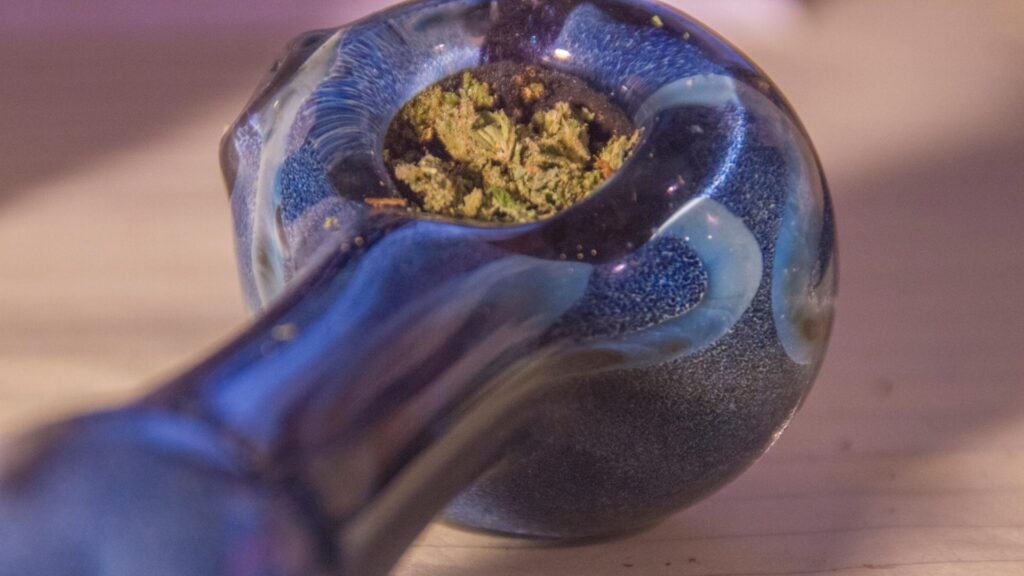 The Spoon Pipe: Arguably, one of the most popular pipes out there, spoon pipes are, as the name suggests, shaped like spoons. This shape makes them simple to load your bud in them and fire it up when you're ready to smoke. They're usually composed of high-quality glass or temperature-resistant silicone, and they come in a variety of designs. The four main features of the spoon pipe are the mouthpiece, bowl, carb hole for airflow control, and a slightly bent neck.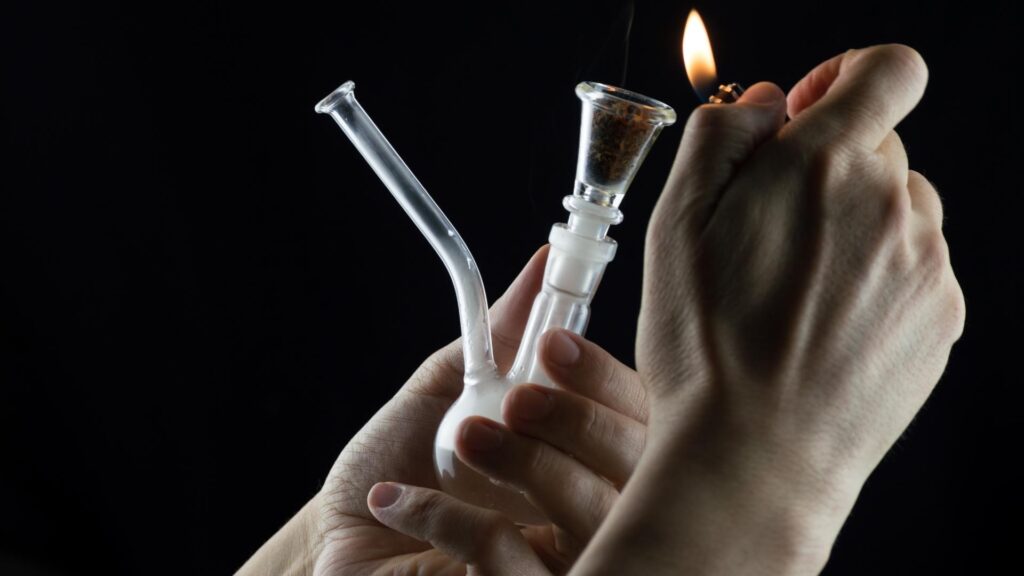 Bubblers: A bubbler pipe is a hybrid between a bong and a water pipe. It's similar to a bong in that it has a bowl, mouthpiece, water chamber, and stem. You can also get bubblers that have a built-in percolator. This is an additional water chamber that aids in the filtering and cooling of smoke, giving you a smoother hit.
Steamroller: If you want big hits, these are a good alternative to bongs. Unlike bongs, however, they don't have any water in them. They're usually long and basic tubes that don't require any further attachments, perfect for when you're out and about. They're also simple to pack because they don't take up much room.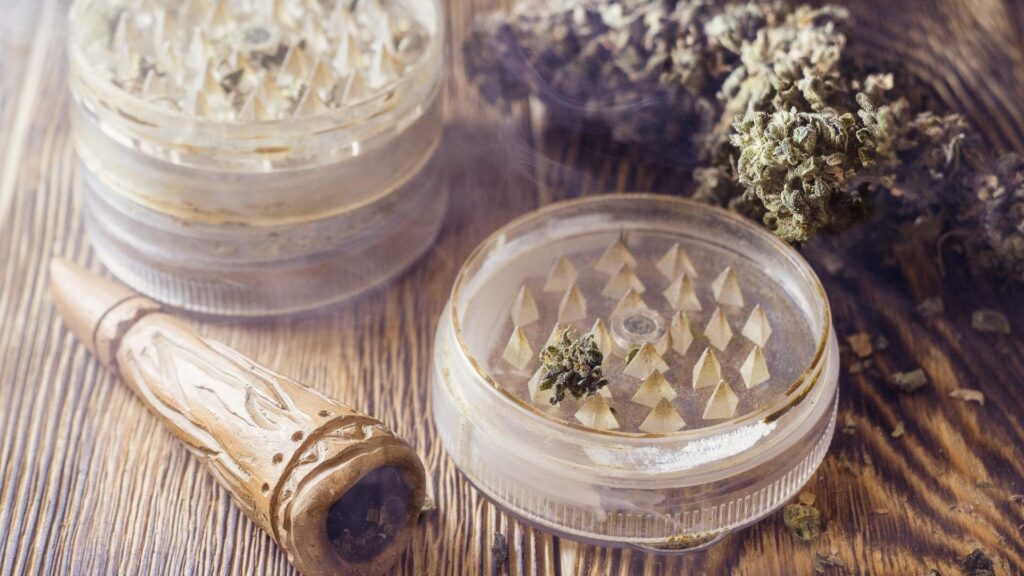 Chillums: Chillums are also called one-hitters. They are simple, tube-shaped smoking devices. Chillums are becoming more popular as a result of their direct hits and thickness. Hits from chillums are typically stronger than a normal dry herb pipe. Novice smokers will appreciate the simplicity of this one-hitter and the fact that they can usually be found at a reasonable price. Because chillums lack a carb hole, there tends to be less control over airflow, thus novices should concentrate on loading cannabis, lighting it, and then inhaling.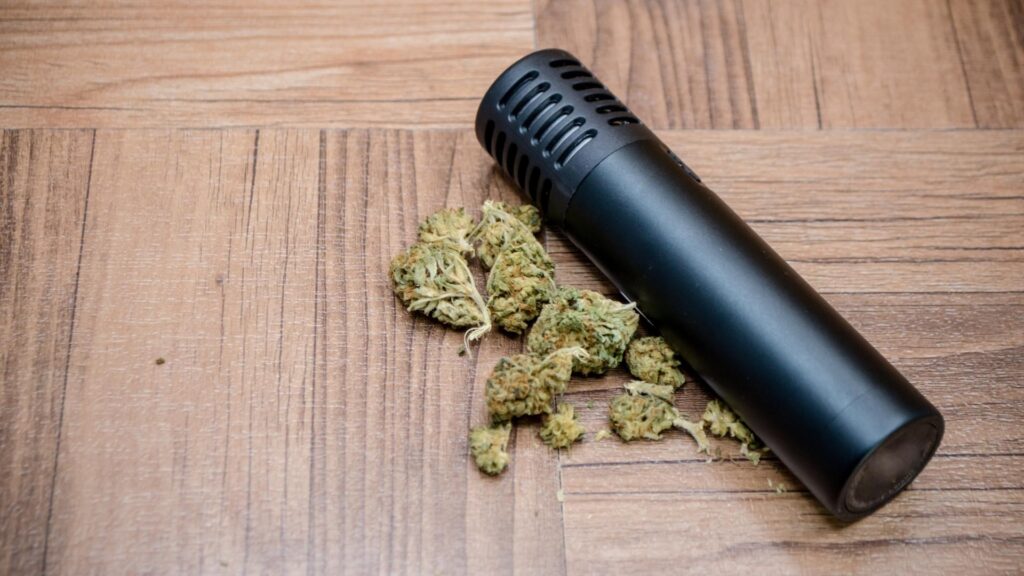 Vaporizers: Vaporizers are widely regarded as the healthiest method of smoking pot. With vaporizers, you don't actually inhale any smoke, you simply get the vapor of your weed without all the extra junk. Since the pot smoke is not actually inhaled, you just get the effects of the pot, without the smoke. They're best for people who are solely interested in the positive effects of marijuana. They function by heating cannabis to the point when all of the beneficial chemicals are released. They do not, however, actually burn the pot.
Main Materials Pipes Are Made From
There are three main types of materials from which pipes are made: glass, metal, and wood. We'll take a closer look at each of these three materials to help you find out which material would best suit your needs. We'll even give some washing tips for your pipe, depending on the material.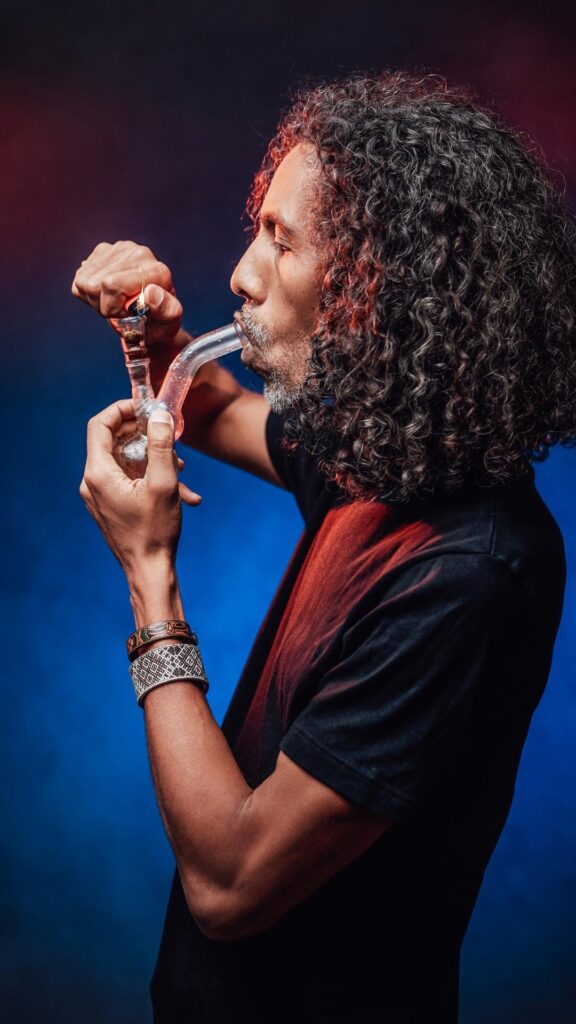 Glass: Despite the fact that glass is the most breakable and fragile of all pipe materials, the advantages of glass far exceed the risk of breaking. Because glass is non-porous, all the smoke stays in the pipe, guaranteeing that the flavor of your weed is not compromised. Glass also limits bacterial growth within the pipe, so you won't have to worry about that as much.
Glass pipes come in a variety of colors. Some of them are so intricate and are so lovely that they could be considered works of art. Keep in mind that the more intricate the pipe, the more it will cost.
It's not difficult to clean your glass pipe. Boiling it in water for 5 – 10 minutes works well. To reduce movement in the boiling water, we recommend using a strainer or a smaller container. Cleaning your pipe with alcohol is another option. Keep in mind, however, that the alcohol should have a minimum concentration of 91%. Soak your pipe for 5 – 10 minutes before rinsing it out. Allow your pipe to dry after rinsing.
Please keep in mind that glass is extremely delicate, and lower-quality glass may break when exposed to significant temperature changes. Handle with caution when washing and transporting.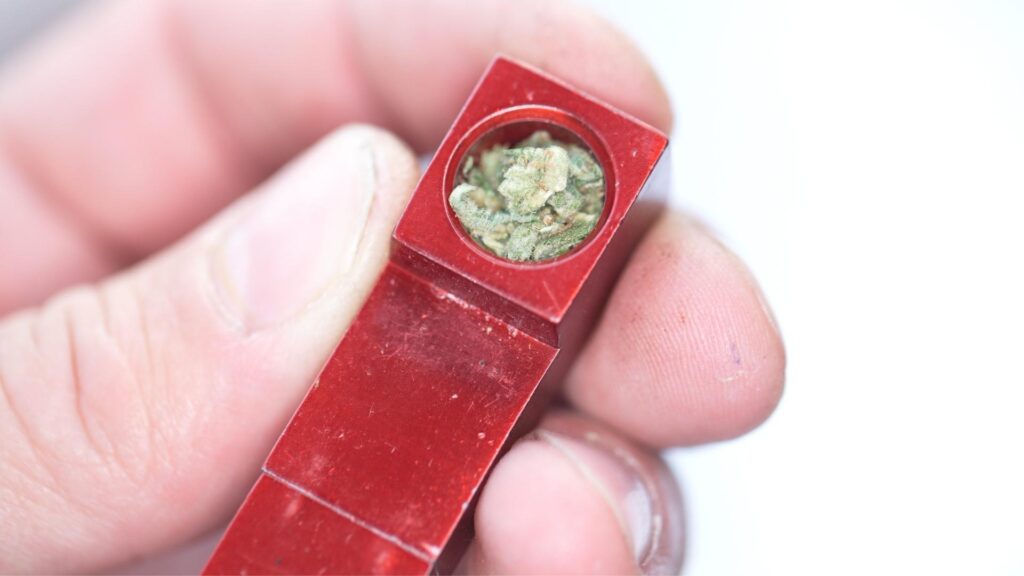 Metal: There is no doubt that metal pipes are your best option when it comes to durability. Unfortunately, metal has the drawback of imparting metallic elements to your cannabis flavor. Metal pipe prices vary greatly, depending on the type you decide to buy. When compared to vaporizers with more sophisticated elements, one-hitter pipes are much less expensive.
To clean your metal pipe, boil it in water or soak it in 91% concentrated alcohol, just like you would a glass pipe. It's crucial to remember that metal requires extra time to soak, so set aside at least 15 minutes. Metal pipes should not be washed in the dishwasher as dishwasher soaps can tarnish your metal pipe.
Wood: Wood pipes offer a more distinct feel and appearance than modern metal and glass pipes do. Wood pipes are still a popular choice for pipes today, as they are one of the first materials used to smoke. In addition, the flavor of your weed will be enhanced by the use of a wood pipe, as the wood adds its own unique flavor to your smoke.
Remember to evenly burn the interior of the bowl to generate a layer of charcoal before you use a wood pipe for the first time. The best approach to cleaning a pipe made from wood is to disassemble it, if possible, and clean it with a pipe cleaner-type tool. Then, run some water through your pipe until it's clear.
---
Now that you've got a little more information about the different kinds of pipes out there, and the materials used to make them, we hope you'll be better able to make a decision that works for you.
If you need help choosing a pipe, want to know more about them, or just want to come in and look at a selection of pipes, check out Nature Med's website or visit us in-store. We'd be happy to help you!