5 Easiest Edible To Make At Home
While we at Nature Med provide a range of cannabis goodies, including concentrates, vaporizers, pre-rolls, and more, we understand that not every cannabis-lover wants to smoke their product. Smoking has a range of negative effects, such as health risks and pesky odors.
Edibles are one easy and delicious alternative and many cannabis consumers' favorite method of cannabis consumption. We do have a range of edible gummies, chocolates, brownies, popcorns, pretzels, candies, and drinks on our website, but we are also dedicated to providing you with all the resources and information you need to enjoy your cannabis however you like it.
That's why today, we'll be sharing some of the easiest edibles to make at home, for those cannabis consumers that want to create their own special flower, and love infused goodies. 
---
How To Decarboxylate Cannabis
Before you begin making any delicious treats, you're going to need active cannabutter (or oil, or milk, or any canna-infused ingredient of your choice). For the THC in cannabis to be activated, it needs to be heat-activated. This is done naturally when smoking, or is done during the manufacturing process of cannabis products like tinctures and concentrates. However, if you're going to be making edibles at home, your flower needs to be decarboxylated first.
For the decarboxylation process, you'll need raw dried cannabis, a baking tray, parchment paper, a timer, and an oven.
First, finely grind your herb and lay it out on the parchment paper on your baking tray.

Preheat your oven to 225 degrees Fahrenheit. 

Place the tray with the herb in the oven, on the middle rack, for 40-60 minutes.

Remove, mix it around, and Bob's your uncle! You should have a darker green/light brown colored herb. 
For a more detailed explanation of the decarboxylation process, click here. 
5 Easiest Home-Edible Recipes
1. Cannabis-infused chocolate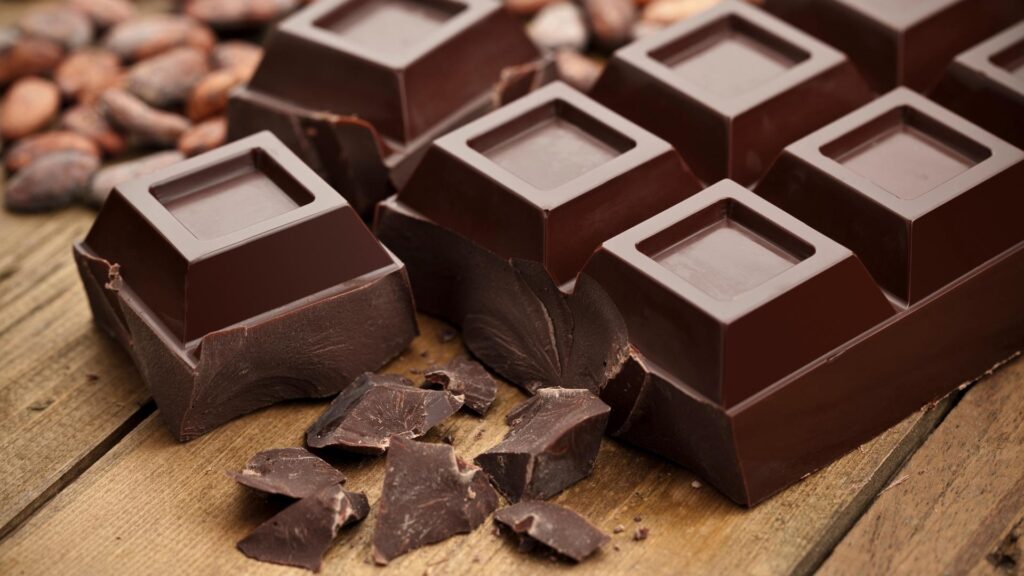 For this first recipe, all you'll need is some melting chocolate and your decarboxylated herb. Some benefits of this canna-chocolate recipe are that it's quick and easy to make, and you get all the benefits of the whole plant while getting great potency out of the plant.
It should be noted that the taste and texture of the chocolate may be unappealing for some people due to the fact that we're using real plant material rather than cannabutter or oil. For a smoother texture, it's advisable to use kief rather than plain herb.
Step 1: Fill the bottom of a double boiler (a pot and a metal bowl will suffice if you don't have a double boiler) with water. If you're using a pot and a metal bowl, fill the pot with water and bring it to a boil.
Step 2: Place the melting chocolate in the top section of the double boiler (or in the metal bowl on top of your pot).
Step 3: Allow chocolate to melt, stirring throughout. Once it has all melted, place your decarbed kief or flower in the chocolate continuing to stir well.
Step 4: Pour chocolate into molds of your choice and place in the fridge or freezer to harden.
*This recipe can be made vegan by using vegan melting chocolate.*
2. Cannabis-infused butter or oil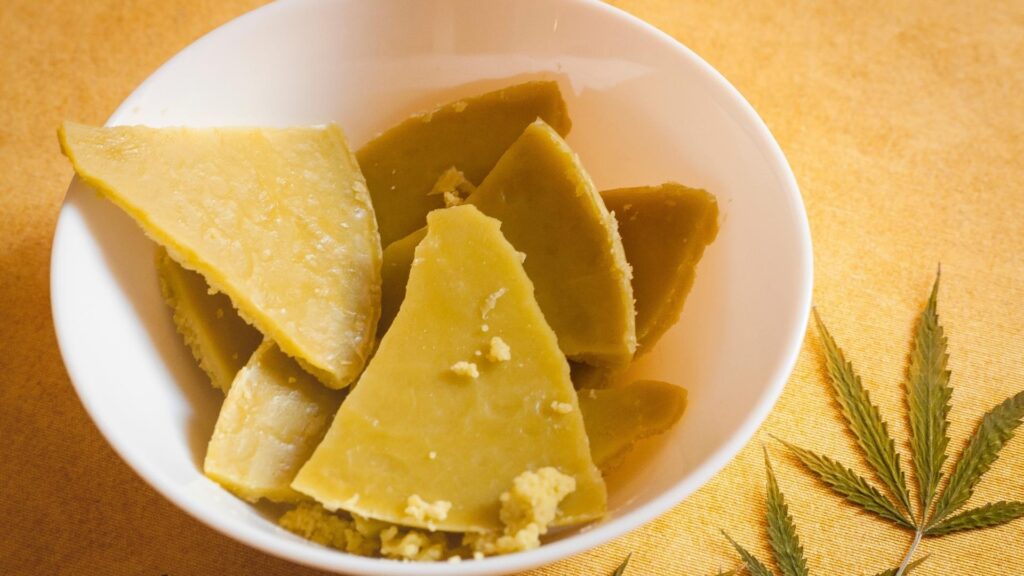 The great thing about making your own cannabutter or oil is that it can be used in a variety of other recipes. This includes alternative canna-chocolate recipes that will be smoother and better-tasting, canna-popcorn, and canna-cookies, the options are endless!
To make cannabutter you'll need butter (plant-based butter can be used for a vegan alternative), a pot, a funnel, a cheesecloth (or coffee filter if you don't have cheesecloth), a container for storage. (Butter can also be substituted for oil such as coconut oil, chef's choice.)
Step 1: Place butter (or oil) into the pot and place on low heat. The key is to keep the oil or butter at 150-180 degrees Fahrenheit, for the best results.
Step 2: Once your butter is melted, and the decarboxylated herb to the pot and allow to simmer on low heat for 2-3 hours.
Step 3: Allow the cannabutter (or oil) to cool. Once it has cooled down sufficiently place your cheesecloth (or coffee filter) over the funnel and strain the mixture.
Step 4: Place the strained mixture in your container in the freezer, or refrigerator.
3. Cannabis-infused tea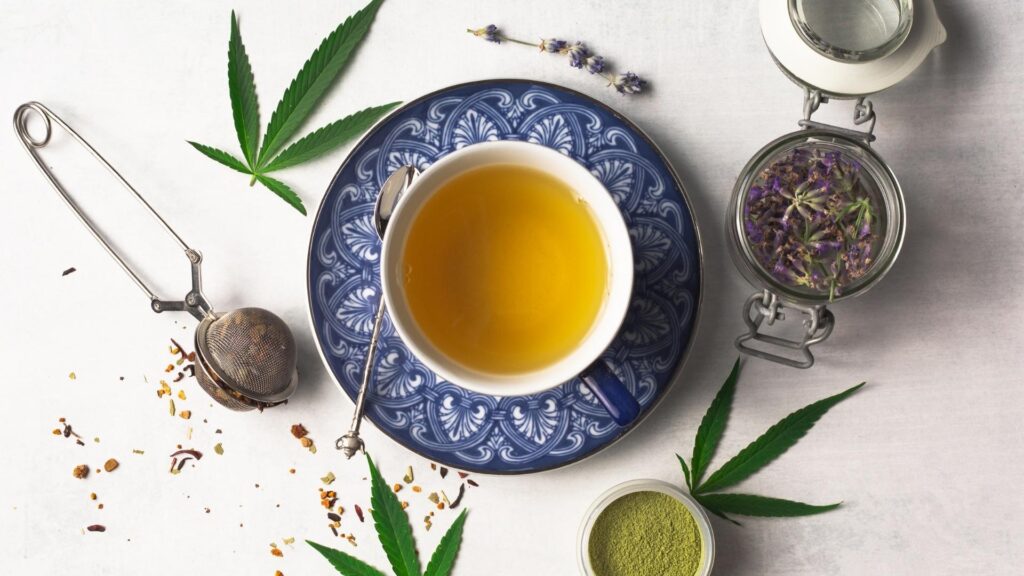 To make a delicious cup of weed tea you'll need a mug, a pot, your decarboxylated weed, water, coconut oil or unsalted butter, a teabag, and a strainer. If you've made the cannabutter from the recipe above, that can be used rather than the herb and separate butter or oil. 
Step 1: Place the desired amount of water (we suggest 4 cups) in the pot on the stove and add a tablespoon of your coconut oil. Stir until the coconut oil, or alternative fat choice has completely dissolved.
Step 2: Lower the heat until the mixture begins to simmer rather than boil and add your decarbed herb to the mix. Let the mixture simmer for 10-15 minutes.
Step 3: Strain the mixture into your mug, and add honey or sugar and other flavorings if you'd like, along with the teabag. Allow the tea to steep for a bit, give it one last good stir, and enjoy!
4. Pot brownies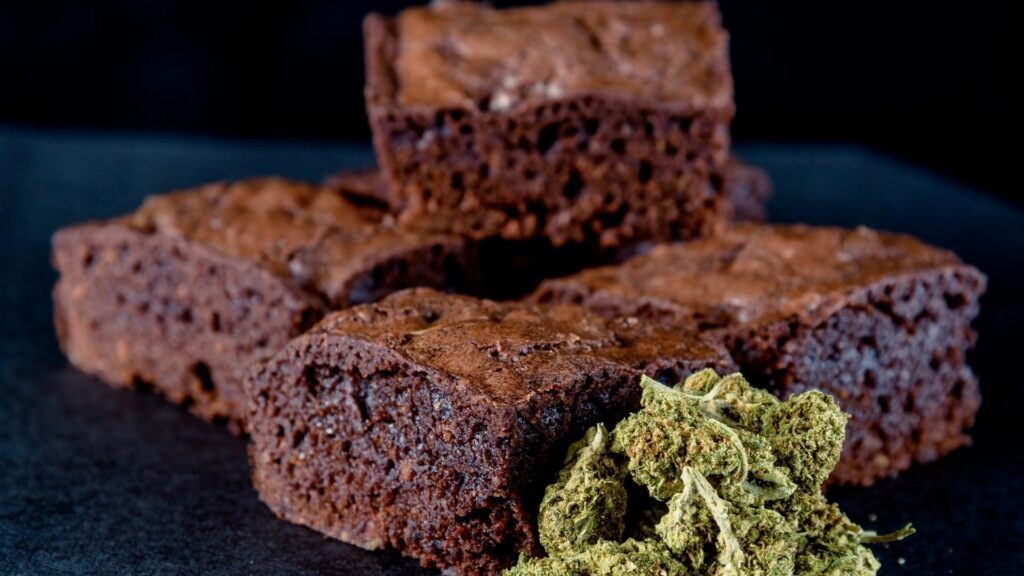 A classic edible is the pot brownie. If you'd like to make these delicious cannabis-infused treats from scratch, a good recipe can be found here. A vegan recipe can also be found here.
However, this is our list of the easiest edibles to make at home so for this recipe, all you need is your brownie mix, your decarboxylated weed, oil or melted butter, and an egg.
Step 1: Take your decarboxylated cannabis flower and grind it into a smooth powder (the finer you can get it, the better).
Step 2: Place your brownie mix in a bowl, with the decarboxylated fine-ground herb.
Step 3: Add your oil or melted butter and egg to the bowl and mix well.
Step 4: Place the mixture onto a brownie tray or square cake mold. Cook according to the brownie mix instructions (usually 20-25 minutes).
Step 5: Remove brownies from the oven and allow them to cool. Once sufficiently cooled, cut your pot brownies into their desired sizes and enjoy!
5. Cannabis-infused mug cake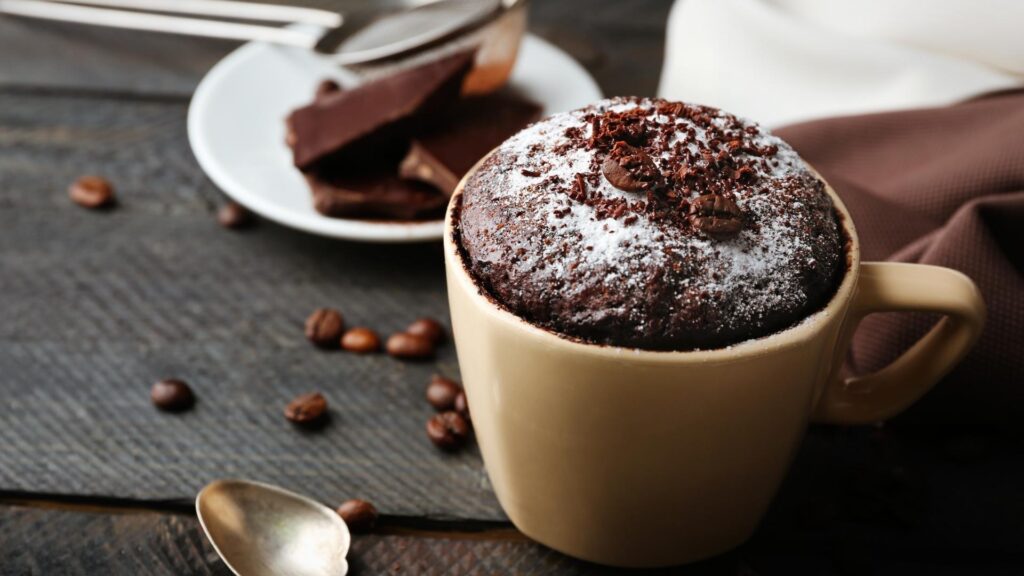 I'm sure we've all heard of the quick and easy mug cake, introducing the next step up: the pot mug cake. For this recipe, you need the cannabutter or oil from edible number 2 on this list, 2 tablespoons to be exact. Also on the ingredient list is ¼ up of flour, ¼ teaspoon of baking powder, 2 tablespoons of cocoa powder, 2 tablespoons of sugar, 2 tablespoons of your cannabutter or oil, 5 tablespoons of milk, and a pinch of salt.
Step 1: Mix all your ingredients thoroughly in your mug.
Step 2: Place the mug in the microwave for about 1 minute and 30 seconds.
Step 3: Remove from microwave and dig in.
A vegan option is available here, just be sure to use your cannabutter or oil.
---
Smoking weed can have negative side effects on your health. Smoking also produces a very distinctive, skunk-like smell that some cannabis users want to avoid. Alternatively, some cannabis consumers simply prefer to eat an edible over having a smoke. Whatever the reason for your interest in making edibles at home, Nature Med has you covered with these 5 easy edible recipes.
Head over to our blog today for more canna-tips and the answers to all your canna-questions or visit our website to shop our range of clean, natural cannabis products.