What Is The Entourage Effect In Smoking?

More consumers will gain access to cannabis as the United States continues to chip away at its prohibition, as will more researchers, who will be able to study this astoundingly complex and still vastly perplexing plant more easily.
The hemp flower, like any other plant, comprises a variety of chemical compounds. "Cannabinoids" are, without a doubt, the most interesting compounds in cannabis. These remarkable substances interact with our body's cannabinoid receptors like no other substance on the planet.
Whether you're a seasoned cannabis user or just getting started with CBD, you've probably heard the term "entourage effect." Indeed, many people begin smoking marijuana in order to take advantage of this unusual phenomenon.
So, what exactly is the "entourage effect"? The term "entourage effect" has been coined to describe the synergistic way in which cannabinoids and terpenes work together to provide the medicinal magic and otherworldly effects that it is known for. Let's take a deeper dive into the entourage effect in smoking, together.
---
Different Highs for Different  Lives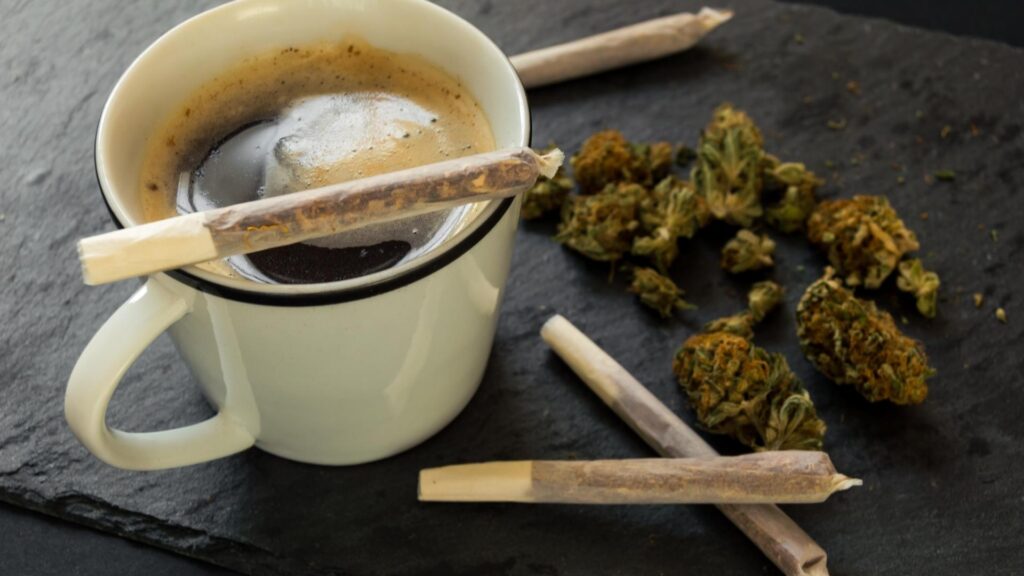 Have you noticed that the effects of cannabis can be vastly different from person to person and from experience to experience? The mode of ingestion is important in the cannabis experience because when you smoke cannabis, the THC goes immediately to your bloodstream. However, when you ingest cannabis, the THC goes straight to your liver. As a result, eating an infused brownie is a considerably more intense experience than smoking a joint. But there are other factors to consider which are beyond your control.
THC interacts with other cannabinoids in your system, and it has a particularly intricate connection with CBD. Informal evidence suggests that CBD can counteract the euphoric effects of THC. Researchers are finally adding real facts to these informal reports as cannabis becomes more recognized as a treatment. They're starting to figure out how CBD might counteract THC's sometimes unfavourable effects, such as paranoia and anxiety.
Take into consideration the fact that THC and CBD are just two of hundreds of cannabinoids present in the hemp flower, and you've got a recipe for a confusing and vastly different consumption experience for every cannabis consumer almost every time they consume it! 
The Entourage Effect, Explained
This widely debated phenomenon is basically the premise that all-natural hemp components operate the best together. Certain supporters of this hypothesis claim that any of the hemp strain's various cannabinoids have a natural "synergy." meaning that when a person consumes hemp in its natural state, these cannabinoids appear to interact with each other and your endocannabinoid system, creating a stronger overall effect.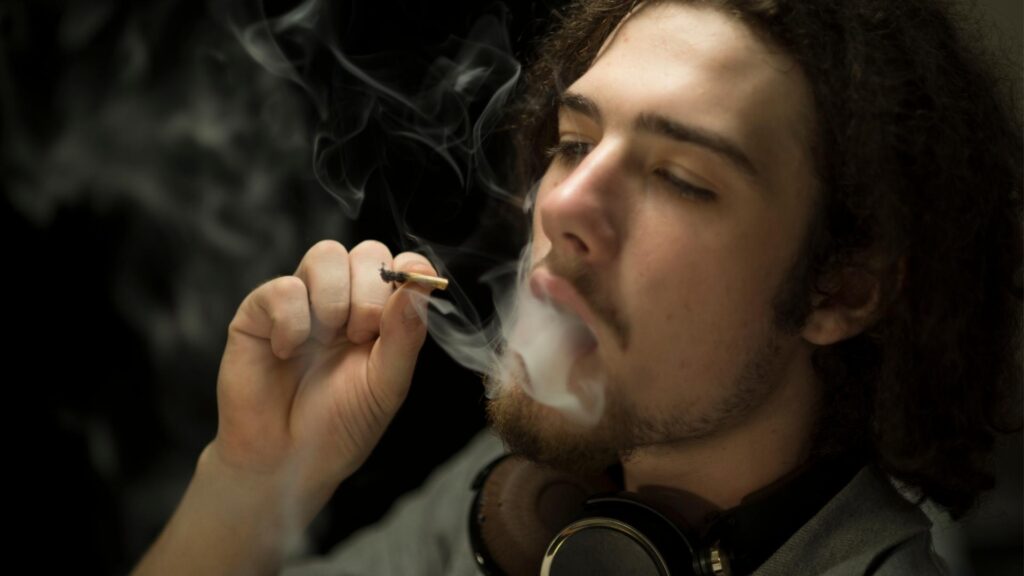 Like with most things in the cannabis industry, research into the entourage effect is slow-going but steadily emerging. There are a few studies being done by researchers looking into the benefits of consuming cannabis plant that is richer in cannabis compounds and terpenes rather than being an isolate of certain parts of the plant.
Some cannabis activists believe that whole-plant medicine is the way of the future as a result of the findings of these emerging studies. Rather than investing time, energy, and money in single cannabinoid extraction, entourage effect activists advocate for increasing cannabinoid counts in different cannabis strains.
Should the cannabis industry focus more on marketing artisan cannabis cultivars than extraction facilities? This is a key question popping up, and something cannabis researchers are looking into. There is evidence that suggests that patients who receive trichome-rich hemp buds or full-spectrum CBD oils may experience a larger therapeutic benefit.
Still with us? Let's continue our dive into the different scientific bits and bobs within the cannabis plant which contribute to the entourage effect. 
Cannabinoids, Explained 
Cannabinoids are the naturally occurring substances present in the cannabis plant that have drug-like effects throughout the body, including the central neurological and immunological systems. If you're a seasoned Nature Med veteran (thank you!) you've likely heard this term before, the same can be said for those of you who are seasoned cannabis consuming veterans. However, if you'd like to learn more about what cannabinoids are, you can do so here. 
Terpenes, Explained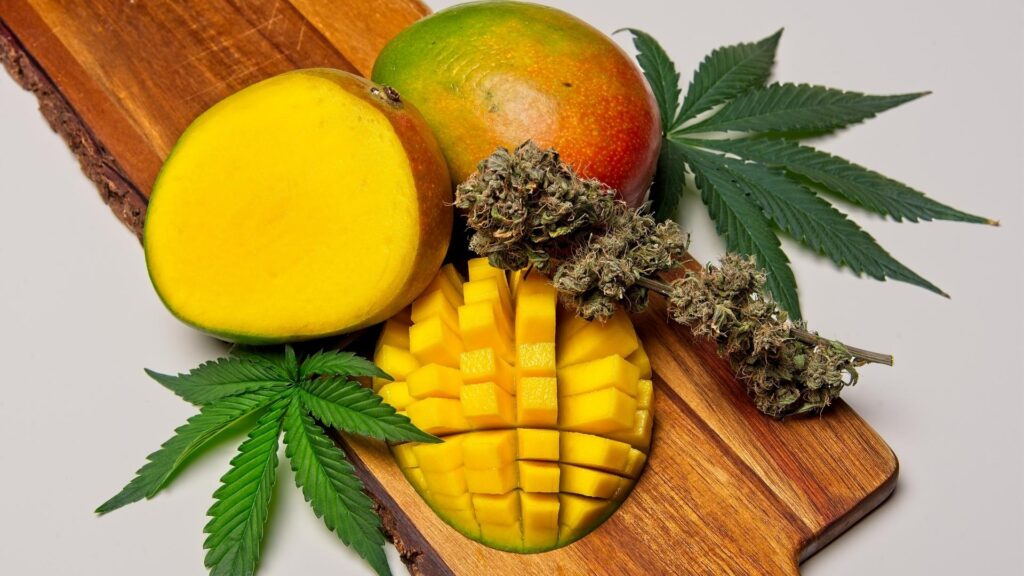 Terpenes are a group of chemicals, similar to cannabinoids, found in cannabis plants that carry a lot of weight in the plant's effects. Terpenes, it turns out, are what give plants, herbs, and fruits their particular aromas. You're evaluating distinct terpene profiles when you notice one strain smells more "skunk-like" while another has notes of "apple."
Terpenes are produced by the same glands that create cannabinoids, but that does not make them unique to the cannabis plant. Terpenes are found in a wide variety of plants, fruits, and spices, such as thyme and citrus fruit.
Although terpenes are largely responsible for a strain's flavour, research suggests that they may also have physiological impacts. We still have a long way to go before fully knowing how terpenes enhance the "entourage effect," just as we do with cannabinoids. These initial findings, however, strongly imply that terpenes may have a significant impact on how hemp strains influence the cannabis experience in humans. 
How Do Cannabinoids And Terpenes Work Together?
Dr. Russo, a renowned cannabis researcher, was inspired by the growing interest in whole-plant hemp to conduct a series of studies on the entourage effect. Dr. Russo proposes that other cannabinoids may interact with the aromatic terpenes we explored above in his review Taming THC. Combining limonene and CBD for anxiety or CBD with beta-caryophyllene for addiction are some of the potential interactions suggested in the study.
Validity Of The Entourage Effect, Explained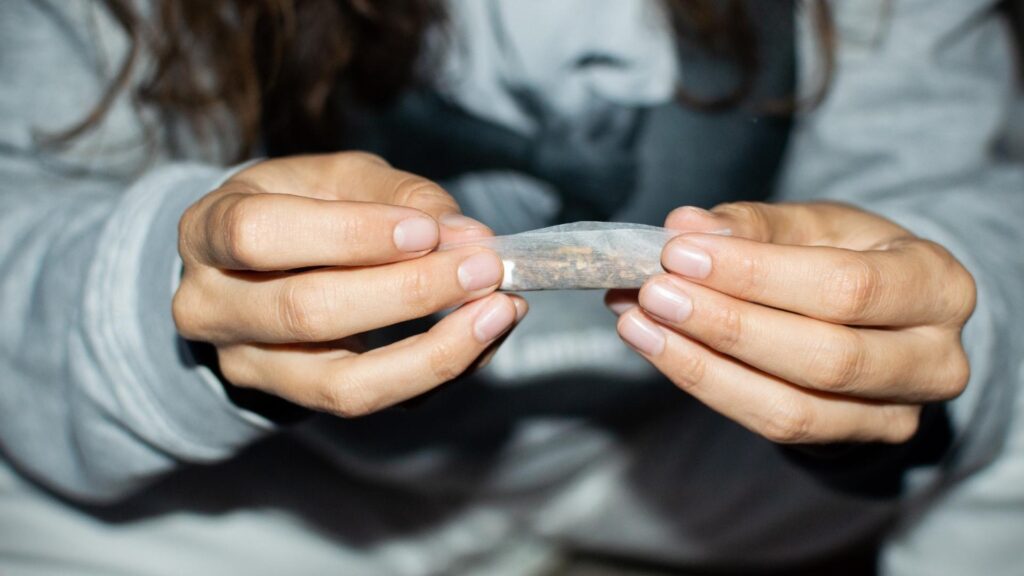 On a molecular level, there is little question that consuming whole-plant cannabis versus single-molecule CBD has various potential therapeutic properties. The precise effects of the endocannabinoid system (ECS) are still very much a new avenue in cannabis research. The majority of the distinctions between whole-plant and single-molecule therapies are unknown.
However, research on the entourage effect's efficacy in pain management has been conducted. The effects of a THC extract and a THC-CBD extract on cancer patients were investigated in a 2010 study. Curiously, cancer patients who took the THC-CBD combination saw more pain reduction.
While these studies are encouraging, the majority of the particulars currently available on the entourage effect come from consumers who claim to have had remarkable impacts after smoking hemp flowers. Granted, this is all based on anecdotal evidence, but it's uncommon for a cannabis user to claim that every hemp strain has duplicate effects. If different hemp strains have varied features and effects, it's because of differences at the molecular level, such as variable cannabinoids and terpene levels and combinations.
How Do I Achieve The "Entourage Effect" In Smoking
The fact that all hemp strains have an "entourage effect" does not imply that they all have the same effect. Examining the terpene and cannabinoid levels is the greatest approach to determine how a strain will respond to your body.
You're probably wondering how you might include the entourage effect into your cannabis regimen now that you know a little more about it. Taking advantage of the entourage effect by smoking hemp buds is a great way to do it. Indeed, some users claim that this is the quickest way to reap all of hemp's benefits.
In addition to consuming all of those extra hemp molecules, smokable hemp enters your circulation immediately. This means you should be able to feel the full results of your strain in a matter of minutes.
---
Nature Med has been happily and consistently providing our medicinal customers with safe, effective medical cannabis products for 10 years, and we are so excited to be entering the world of recreational cannabis, now that adults in Arizona are legally allowed to purchase it.
The entourage effect is without a doubt one of the most fascinating areas of cannabis research today. Even though we don't have all of the answers, customers can still experiment with this phenomenon. If this article has piqued your curiosity in discovering the entourage effect for yourself, or if you simply require cannabis products for your own medicinal or recreational purposes, head over to our website or become a member of our rewarding, exclusive Club Member Program.