The cannabis industry in the US has been exploding over the last few years, and there seem to be no signs of slowing down anytime soon. Widespread legalization has presented us with an incredible opportunity to research the cannabis plant like never before, and new discoveries are constantly being made.
At NatureMed, we are dedicated to providing the cleanest, natural medicine for our patients and community, and we believe in testing our products thoroughly to ensure consistent quality. Cannabis research is paramount to safe, effective cannabis products, so we'd like to dive into some of the major updates on current cannabis research. 
Standard Dose Research
Using cutting-edge new techniques and data sources, health economist Alexandra Kritikos is discovering trends among medical cannabis patients that have brought the cannabis industry closer to identifying a "standard dose" of cannabis. 
In order to learn more about usage patterns and demographic trends that could aid lawmakers and healthcare professionals in better understanding the medical cannabis landscape, Kritikos started a four-and-a-half-year dissertation journey in 2016. The dissertation was focused on medical marijuana patients in the state of New York.
Although portions of seed-to-sale data have been examined in earlier studies, Kritikos' study was the first to establish a connection between patient demographics and purchase behavior.
Kritikos' dissertation also looked at how patients' behavior changed over time, including changes in product use and strength, using an approach that was taken from opioid studies. From there, she was able to calculate the typical dose of THC, which was a high research goal according to the National Institute on Drug Abuse (NIDA).
Finding a "standard dose" of cannabis is an essential first step for legislators trying to stop drug abuse as well as for medical professionals who recommend cannabis to their patients.
Cannabis Safety Profile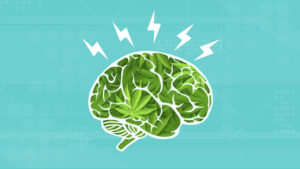 Research has shown cannabinoids to have a fantastic safety record. Most importantly, marijuana use cannot result in a deadly overdose, regardless of the amount or strength.
Despite this, cannabis cannot be labeled as a harmless substance. A multitude of physiological and mood-altering effects could be caused by its active ingredients. As a result, certain groups of people, such as adolescents, expectant or nursing mothers, and individuals with a family history of mental illness or who are at a clinically high risk of developing a psychotic disease, may be more vulnerable to the dangers associated with cannabis use.
Further research is definitely needed to iron out the finer details of safe cannabis use; however, with its high safety profile and wide range of health benefits, it's safe to say that the prognosis is looking good. 
THC Labeling on Edible Cannabis Products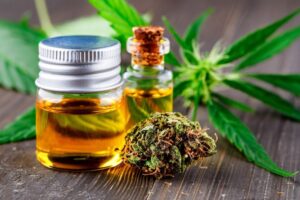 This study, published in the Journal of Cannabis Research, sought to determine whether portioned packaging of edibles and/or stating the THC content per serving could improve consumer understanding of serving size. 
Knowing how much THC you're taking in when you consume a cannabis edible is essential because overconsumption is a typical side effect. This is a crucial issue for both consumers and politicians because only 14.6% of edible consumers claimed to know the recommended serving of THC for cannabis edibles. Regulations requiring THC information to be stamped or stated on each serving of a cannabis edible may make it easier for users, especially novice ones, to comprehend how much to take.
Along with accurate labeling, there needs to be better customer education on how much cannabis consumers should have in one serving. Cannabis retailers and "budtenders" should make consumer education a priority when selling edibles in order to ensure safe consumption. 
Cannabis Reduces Obesity in Hepatitis C Patients 
Patients who have persistent infections with the hepatitis C virus (HCV) are more likely to develop metabolic problems. In order to prevent these problems, it's important to maintain a healthy weight, which makes obesity a key risk factor. Cannabis has been linked to weight loss in some hepatitis C patients. 
According to one study, patients with chronic HCV infection who had used cannabis in the past or more frequently now had smaller waistlines, lower BMIs, and a lower risk of being overweight or obese. 
However, longitudinal studies are required to validate these correlations and determine the impact of cannabis usage on obesity and liver outcomes after HCV treatment.
Here at NatureMed, we are committed to supporting scientific research and elevating the minds and well-being of our patients. We stand behind our mission to provide the cleanest and highest quality medications to patients, and we're excited to see where this research will take us in the future. For quality cannabis products that you can trust, head over to our website, and be sure to check out our blog for more cannabis research and updates!