The history of cannabis legalization is a tangled one — and it's not just because of the plant. In fact, it may surprise you to learn that cannabis was legal in large parts of the world as far back as the 19th century. That's right: There were places where you could buy and consume cannabis without breaking the law.
There were also places where you couldn't. The anti-cannabis crackdown began in earnest during the 20th century, but it wasn't until recently that we saw any reversals of policy on a global scale.
So what happened? Why did so many different countries decide to make marijuana illegal? And why are some countries still fighting to keep it that way?
Why Was Cannabis Made Illegal In The First Place?
One of the most significant factors in the international illegalization of marijuana was the United States' own anti-cannabis campaigns beginning in the 1930s.
The US used its position as a world leader after WWII to exert influence over other countries during this time period, and that included using its influence to get other nations to sign treaties like the Single Convention on Narcotic Drugs. The treaty was signed on March 30, 1961, and it unifies all previous international treaties on narcotic drugs. It also lists cannabis as a Schedule 4 drug.
The Dutch Model
The Netherlands has been at the forefront of cannabis legalization for years, but recently they took it a step further by becoming the first country to decriminalize cannabis and allow for its consumption in coffee shops.
The new rules came into effect on October 1, and under them, anything under 30 grams will be considered a misdemeanor. The Netherlands' tolerance of soft drugs goes back to 1976 when the Dutch government set up a system where coffee shops could sell small quantities of cannabis.
Cannabis in Europe
In the early 2000s, Europe saw a wave of decriminalization of cannabis. Portugal decriminalized all drugs in 2001, and Belgium followed by decriminalizing cannabis in 2001. In 2008, Austria legalized medical marijuana. These are just a few examples of many European nations relaxing their drug laws over time.
Cannabis in the Americas
The trend of legalizing cannabis for medical purposes started in the 1990s when California became the first US state to do so. Other states followed suit and legalized medical marijuana, including Alaska, Arizona, Colorado, Hawaii, Maine, Maryland, Massachusetts, Montana, Nevada, New Hampshire and Oregon. Different states began to implement fully legalized recreational models as well, with Washington State and Colorado being the first to do so.
In South America, Chile also decriminalized cannabis in 2001. Argentina followed in 2009, and Uruguay fully legalized recreational cannabis in 2013, becoming the first nation in the world to do so! Canada followed suit in 2018, becoming the second country to fully legalize recreational cannabis.
The Latest in Legalization
The United Nations announced a major change to cannabis policy in 2020. The UN decided to move cannabis from its most restrictive list, Schedule IV, to a less restrictive list, Schedule I. This decision led the way for Malta, a Mediterranean nation, to legalize cannabis as well.
The move was made in response to a report released by the World Health Organization (WHO) that outlined the benefits of further research into medical marijuana. The WHO suggested that there was enough evidence to remove cannabis from its most-restricted schedule and place it in Schedule II instead.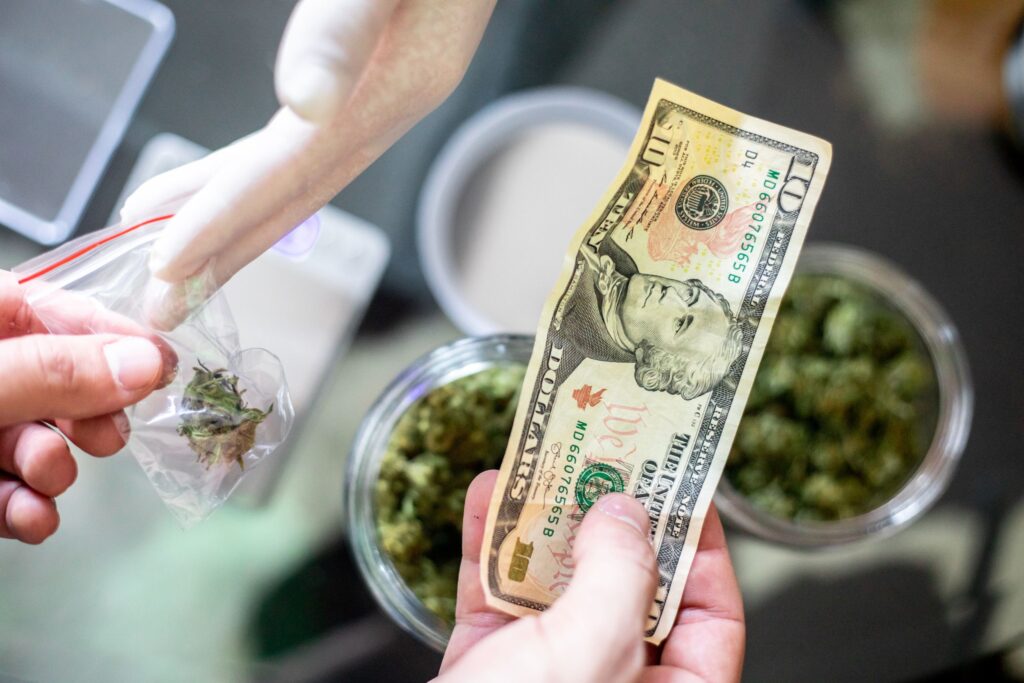 ---
It's clear that cannabis legalization is happening all over the world, and it's still just getting started. We've seen recreational marijuana go fully legalized in Arizona, one of the most conservative states in the country, and we're looking forward to seeing where else this trend goes.
If you're interested in shopping premium cannabis strains, hit up NatureMed AZ!