If you're new to the world of terpenes, you're in for a treat.
Terpenes are aromatic chemicals that give plants their smell and flavor. They're one of the most important parts of any plant, and they're absolutely essential to our daily lives.
In fact, there's a good chance that if you're reading this, your nose is full of terpenes right now. That's because terpene molecules are everywhere in nature, and they play a huge role in how we experience things.
What Are Terpenes?
Terpenes are a group of organic compounds that can be found in many plants. They're responsible for giving plants their unique scents, and they also play a role in attracting pollinators and controlling pests.
Terpenes are similar to cannabinoids, which are the chemicals that produce marijuana's psychoactive effects. However, terpenes do not have any psychoactive effects themselves; rather, they're responsible for creating the smell and taste of cannabis strains.
Terpenes are organic compounds found in plants, and they're the source of flavors and aromas in cannabis. Terpenes also have many medicinal properties, but they work differently than cannabinoids like THC and CBD.
Terpenes are found in the resin secreted by glands called trichomes on the surface of the plant. They interact with your endocannabinoid system (ECS), which regulates homeostasis within your body's systems. The ECS is responsible for sending signals between cells to keep everything balanced, which includes regulating pain, mood, sleep cycles and more!
Common Terpenes in Cannabis and Their Benefits
Myrcene is one of the most common terpenes found in cannabis, and it helps reduce inflammation, pain and swelling. It also has antioxidant properties that can help treat insomnia and allergies. Beta-caryophyllene, or caryophyllene, is another common terpene strain that is found in cloves, cinnamon, and black pepper, used in relieving pain, depression, anxiety, and even ulcers.
Alpha-pinene is also often found in cannabis. It has the aroma of pine needles, and it's found in rosemary, and parsley, among other plants. It offers several effects, including memory retention and alertness. It also aids in relieving pain, asthma, anxiety, ulcers, and inflammation.
Bisabolol (levomenol) acts as an anti-irritant, anti-inflammatory, analgesic and antimicrobial, and can be found in chamomile! Humulene is another common terpene strain that can be used as an antibacterial, antitumor, anti-inflammatory and appetite suppressant. It's found in coriander, basil, hops, and cloves.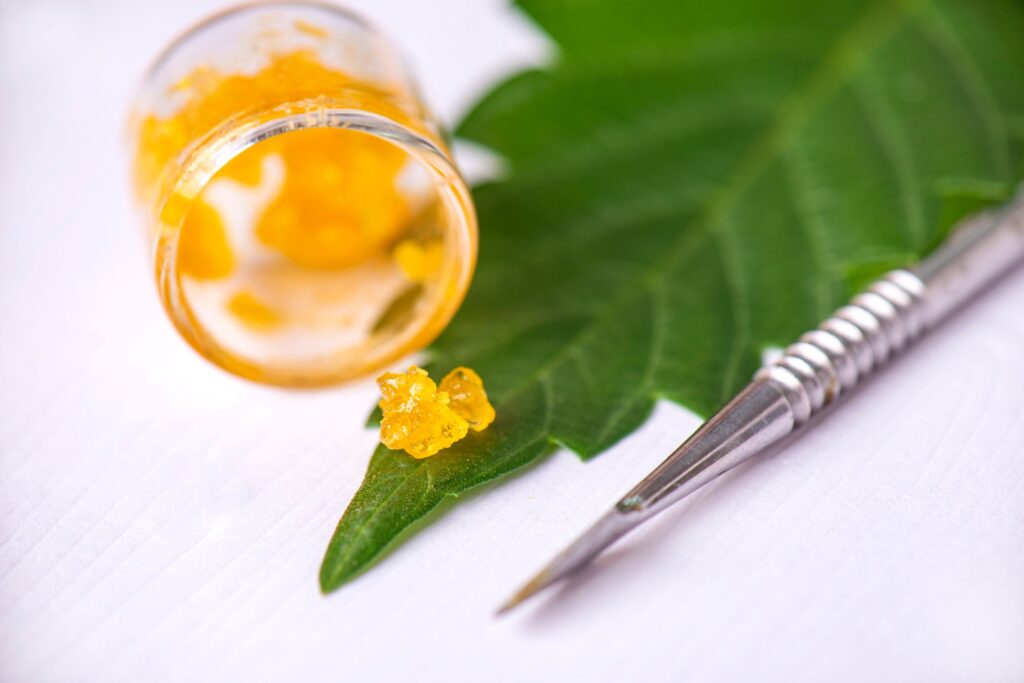 ---
These are just a few of the 100+ terpenes that can be found in the cannabis plant! Now that you know more about terpenes, it's time to start shopping! When you're next at NatureMedAZ or another dispensary, take a look at the terpene profile of your favorite strains. If you're not sure what a strain smells or tastes like, ask an employee for help finding something similar. You can also ask them if there are any new strains that might be good options for you based on your preferences.
You might be surprised by how much better a strain tastes when it has high levels of certain terpenes in addition to cannabinoids! So make sure to look out for these special flavors next time you're shopping for cannabis!