In the past, mental health has been a taboo topic that was often minimized or ignored. This negative perception has been slowly changing, and today, mental health is viewed as being equally important to physical health. Along with the stigma attached to mental health, cannabis has often been viewed as a dangerous and illicit substance, limiting the number of studies done on the benefits of medical marijuana.
With the regulations surrounding cannabis easing up around the world, it's prompted more researchers to explore the benefits of marijuana. This research has shown that the long list of active ingredients in cannabis has multiple benefits on the mental health of users. Medical marijuana has proven it can treat depression, anxiety, and schizophrenia, and improve cognitive ability and sleep.
So how does cannabis improve disorders? How can you ensure you're using cannabis safely? And what are the most beneficial ways to use cannabis to improve your mental health?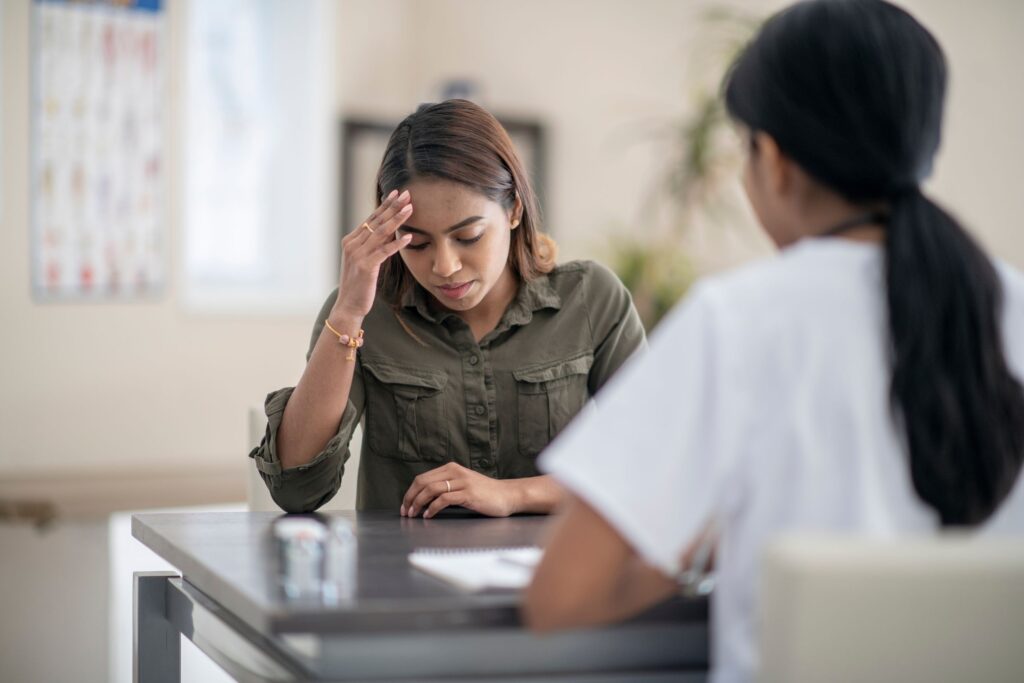 Cannabis and Anxiety and Depression
Anxiety and depression are two of the most common mental illnesses, affecting 5% of adults worldwide.
Research into the use of cannabis as a treatment for depression and anxiety is still in its early stages. However, there have been a number of studies done that prove that using weed as a treatment has the ability to stabilize the user's mood and restore normal brain function.
With cannabis becoming legal in more and more parts of the world, the number of people using weed to minimize the negative feelings linked to their depression and anxiety has increased.
A 2018 study showed that medical marijuana users reported that after using the drug, their levels of anxiety and stress decreased by 58% and depression by 50%. While only two puffs were required to significantly lower levels of anxiety and despair, ten or more puffs resulted in the largest decreases in stress. Cannabis with high CBD and low THC was linked to the biggest changes in depression ratings, whereas cannabis with high CBD and high THC was linked to the most increases in feelings of stress. If you're unsure what the difference between CBD and THC is, you can read our blog post to learn more.
Based on a study done on the dosages of cannabis, the most effective way to use cannabis to treat symptoms of anxiety and depression is to use it in smaller doses.
Cannabis and Schizophrenia
Schizophrenia is caused by an impairment of brain function, resulting in sufferers losing their sense of reality, which can result in hallucinations and speech impairments. Studies have shown that cannabis can have antipsychotic effects on the brain and that it improves the nervous system's ability to connect all neurons and transmit appropriate messages to body parts.
While cannabis has proven to be a viable treatment for schizophrenia, it's important to note that it only works when treated with medical marijuana that has been administered by a medical professional. Smoking weed on your own at home could potentially worsen the symptoms of schizophrenia.
Cannabis and PTSD
Post Traumatic Stress Disorder is caused by an unpleasant past experience that significantly impacted the brain. Even after years, the patient with this disorder will continuously relive their trauma. The main treatment for PTSD is increasing serotonin levels, which is where cannabis comes in handy since cannabis increases serotonin levels.
Since marijuana is a sedative, it benefits people who suffer from insomnia and recurrent nightmares as a result of their PTSD. It also helps relieve some of the feelings of anger and chronic stress caused by their PTSD.
Cannabis Can Improve Cognitive Ability
As we get older, our brain begins to deteriorate gradually. This is a natural process that our brains go through. However, there are ways to slow down the deterioration and cannabis is one of them. The therapeutic properties of cannabis increase your ability to learn new things, maintain focus, and better comprehend new information.
One of the key reasons that cannabis is so beneficial to cognitive ability is that it holds anti-inflammatory properties. These properties can strengthen the brain and prevent diseases such as meningitis and sepsis.
The medical marijuana field is constantly growing, and soon, we'll see more products targeted toward treating mental health. As the conversation around mental health and cannabis opens up, there have already been plenty of studies producing results in support of the use of cannabis to combat the negative side effects of mental disorders. Whether you're trying to combat aggressive flashbacks due to PTSD, social anxiety, or depressive episodes, or minimize the psychotic effects of schizophrenia, there is a cannabis product for you. If you're unsure what the best way to consume cannabis is for you, you can read our blog post to give you a bit more insight.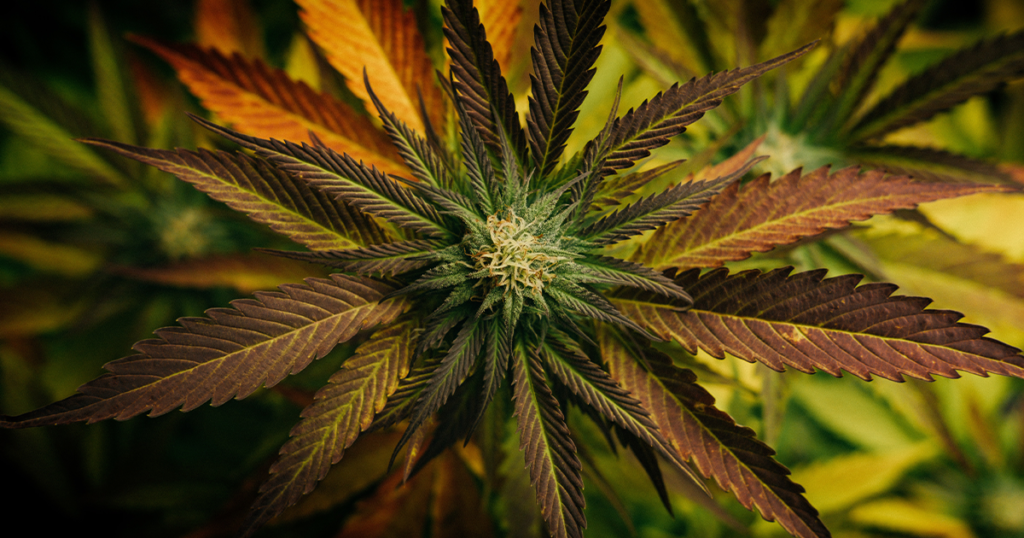 References
Benefits of Cannabis for Mental Health | CannaCon. (2019, January 17). Cannacon. https://cannacon.org/benefits-of-cannabis-for-mental-health/
Bergman, R. (2021, April 16). The active ingredients of medical marijuana. I Love Growing Marijuana. https://www.ilovegrowingmarijuana.com/growing/chemical-composition-of-marijuana/
Cannabis and Mental Health | Here to Help. (2016). Heretohelp.bc.ca. https://www.heretohelp.bc.ca/factsheet/cannabis-and-mental-health
Cuttler, C., Spradlin, A., & McLaughlin, R. J. (2018). A naturalistic examination of the perceived effects of cannabis on negative affect. Journal of Affective Disorders, 235, 198–205. https://doi.org/10.1016/j.jad.2018.04.054
Marcin, A. (2016, May 31). Can Medicinal Marijuana Treat Depression? Healthline; Healthline Media. https://www.healthline.com/health/depression/medical-marijuana-for-depression#traditional-treatments
Marijuana and PTSD: How Cannabis Use Can Treat or Trigger PTSD. (n.d.). The Recovery Village Drug and Alcohol Rehab. Retrieved October 19, 2022, from https://www.therecoveryvillage.com/marijuana-addiction/marijuana-ptsd-marijuana-help-ptsd/#:~:text=Because%20it%20is%20a%20sedative
McGuire, P., Robson, P., Cubala, W. J., Vasile, D., Morrison, P. D., Barron, R., Taylor, A., & Wright, S. (2018). Cannabidiol (CBD) as an Adjunctive Therapy in Schizophrenia: A Multicenter Randomized Controlled Trial. American Journal of Psychiatry, 175(3), 225–231. https://doi.org/10.1176/appi.ajp.2017.17030325
Medical Marijuana for Anxiety and Depression: Can It Help? (2021, June 24). Psych Central. https://psychcentral.com/depression/medical-marijuana-for-anxiety-and-depression#for-anxiety
Seed, S. (n.d.). Schizophrenia and Marijuana: Trigger or Treatment? WebMD. Retrieved October 19, 2022, from https://www.webmd.com/schizophrenia/schizophrenia-marijuana-link#:~:text=Although%20the%20marijuana%20ingredient%20THC
Terrill, A. (2022, May 31). Cannabis May Ease Depression and Anxiety Long-Term. Psychiatry Advisor. https://www.psychiatryadvisor.com/home/topics/anxiety/cannabis-use-improved-depression-and-anxiety-at-12-and-18-months/
Zaske, S. (2021). Can marijuana ease mental health conditions? Apa.org. https://www.apa.org/monitor/2018/12/marijuana#:~:text=These%20studies%20have%20found%20that