Does Cannabis Affect Men and Women Differently?
The effects of cannabis are influenced by a number of factors, including the amount of THC consumed, the method of consumption, and the person's physiology. However, one important variable that hasn't received as much attention is sex.
Considering that women are often at a disadvantage in terms of how cannabis is perceived socially, it's not surprising that researchers haven't focused much on their use of the drug. However, if we want to understand how cannabis interacts with our bodies and minds, it's important to consider the differences between men and women.
Current State of Cannabis Research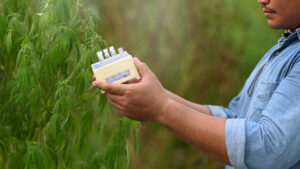 While cannabis use is becoming more mainstream, there are still many unanswered questions about how it affects women and men differently. The current state of cannabis research is one in which sex and gender-related factors both matter in the context of cannabis use, and there is much yet to explore in research and clinical practice.
Overall, evidence on either sex or gender and cannabis use is lacking and nascent. In general, there is a lack of research in cannabis spaces, though this is certainly changing.
Purchasing Trends by Sex
In a recent study, Boehnke et al. (2019) found that men preferred cannabis with both high THC and high CBD, while women preferred cannabis that had a low THC to high CBD ratio. Men are also more likely to consider cannabinoid content, but the study found no other differences by gender.

How Sex Affects Addiction
It's no secret that men and women are wired differently. But what you may not know is that this difference impacts how they respond to cannabis—and it's not just the differences in anatomy.
Researchers found that men were twice as likely to report daily cannabis use than women. However, a new study has found that the gap between men and women using cannabis may be narrowing as legalization takes hold across the country.
The authors of the studies also noted that clinical research indicates greater abuse liability among females, such that women reported greater subjective effects at lower doses of oral THC than males. They suggest these sex differences in subjective effects may contribute to the more rapid progression to dependence observed in females.
Sex and Addiction + Quality of Life
Sex can affect addiction in several ways. For one, it can influence how people report their experiences with cannabis use. Women who consume cannabis are more likely to report a decrease in quality of life than men. This is likely because women face greater stigma and receive less social support for substance use.
Other studies have reported a correlation between cannabis consumption frequency and quality of life decreasing. Studies examining the neural regions of rats have reported greater CB1 receptor expression in females compared to males; however, this finding has not yet been replicated in human studies.
How Gender Comes into Play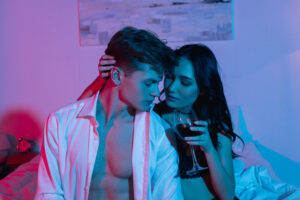 Sex and gender are two words that are often used interchangeably, but they do not mean the same thing. Sex refers to the biological differences between men and women—specifically their reproductive organs. Gender is a social construct that informs our understanding of masculinity and femininity.
Gender influences how people think about cannabis use. For example, men are less likely to perceive risk or harm than women, which may be due to gendered stereotypes about men being more resilient or capable of handling risk. Men also receive greater social support and less stigma for substance abuse than women do, which means there is less pressure on men to hide their cannabis use from friends and family members. These factors greatly influence the psychology of an individual, which can inform their cannabis consumption.
---
Why are sex and gender important in the medical cannabis industry? Well, because there's a lot we don't know about how sex and gender affect cannabis consumption and the effects of cannabis on the individual. We can't say for sure that there are differences related to sex and gender, but we do know that sex and gender play a role in how people experience cannabis. As more research is conducted, we'll get a better idea of what those differences are—and whether they're significant.
At NatureMed AZ, we believe that everyone should be able to access medical cannabis if they need it. You can purchase from us online or in person at our dispensary in Tucson.