Green Gold: Understanding the Economics of Legal Cannabis
If ever there was a golden goose type of business idea, it's this one! The cannabis plant is famous for its high yield of potent bud (the flower and leaves that are consumed). Early reports from the legal cannabis industry indicate that retail dispensaries are happy with the shift from criminalizing the growing of cannabis to a regulated, lawful trade industry.
But there are problems that have emerged that limit the productivity and profitability of legal cannabis. This blog explores three topic areas:
Cannabis and marijuana: why do consumers choose to use it?

The economics of retailing cannabis in legal markets, and

The issues that limit the profitability of legal cannabis.
Hemp, Cannabis, and Marijuana
The cannabis family is made up of three well-known relatives, hemp, cannabis, and marijuana. Hemp is grown for industrial uses because the plant fiber is strong and durable. It's often cited as an excellent material for building houses, textiles, paper, and rope. Cannabis and marijuana are quite similar (especially in how they grow and are harvested), but the flowers and leaves (the bud) have different effects when consumed.
Cannabis bud has a high concentration of cannabidiol (CBD). It has a relaxing effect on the user's mind and body. Some people prefer CBD to the high-inducing tetrahydrocannabinol (THC) that is found in what is called marijuana or when people talk of weed in general. THC is intoxicating: it can make you feel loose, relaxed, and open-minded (creative). It is known for making consumers laugh (feel silly), experiencing warm flushes in their bodies, and also has the potential to make you anxious or paranoid (fear-inducing). CBD is widely recognized as the compound most appropriate for medical use (as a treatment for terminal and/or debilitating illnesses).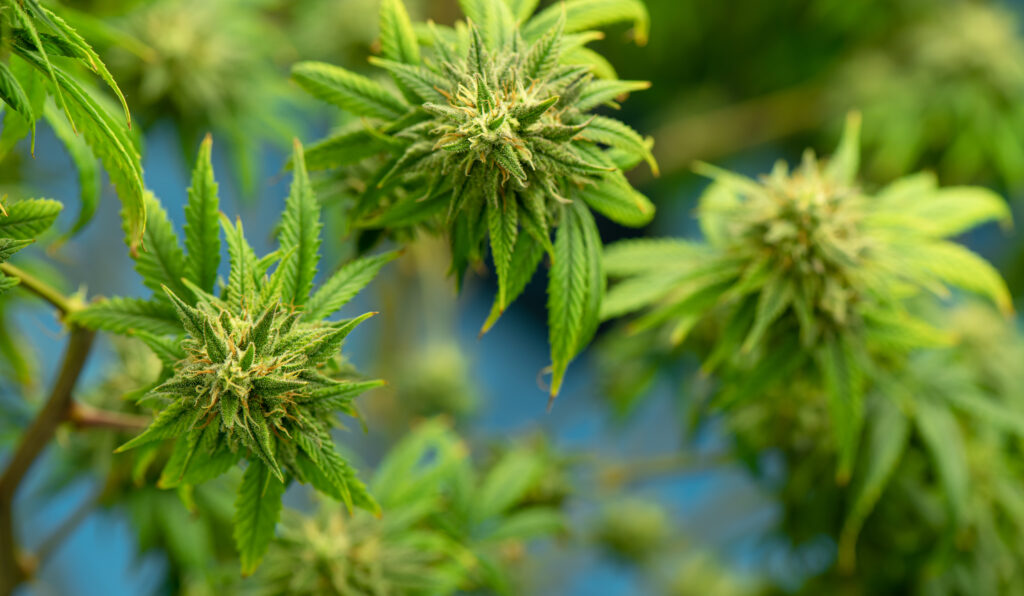 The Economics of Selling Bud, THC, and CBD-infused Products
A quick Google search will show you that cannabis has been legalized in several countries (for example, Canada and South Africa) and is rapidly finding its way into more of the United States' individual state economies (Colorado, New York, Pennsylvania, Illinois, and Arizona are among the nineteen states where cannabis is legal, allowing users to consume it recreationally and/or as a medical treatment). 
For medical marijuana, the number of states is around thirty-seven: twenty-one of these states allow users to consume it recreationally. This means that retail dispensaries and cannabis farmers can engage in commercial relationships, as well as provide cannabis or marijuana for medical patients. This is job creation, and a large economic chain is created from it, including fees for medical identification cards, retail licenses, renting or purchasing commercial properties, and the revenue from consumers. It is estimated that the New York industry is worth over ten billion dollars, and by 2025 it could be above sixty billion dollars.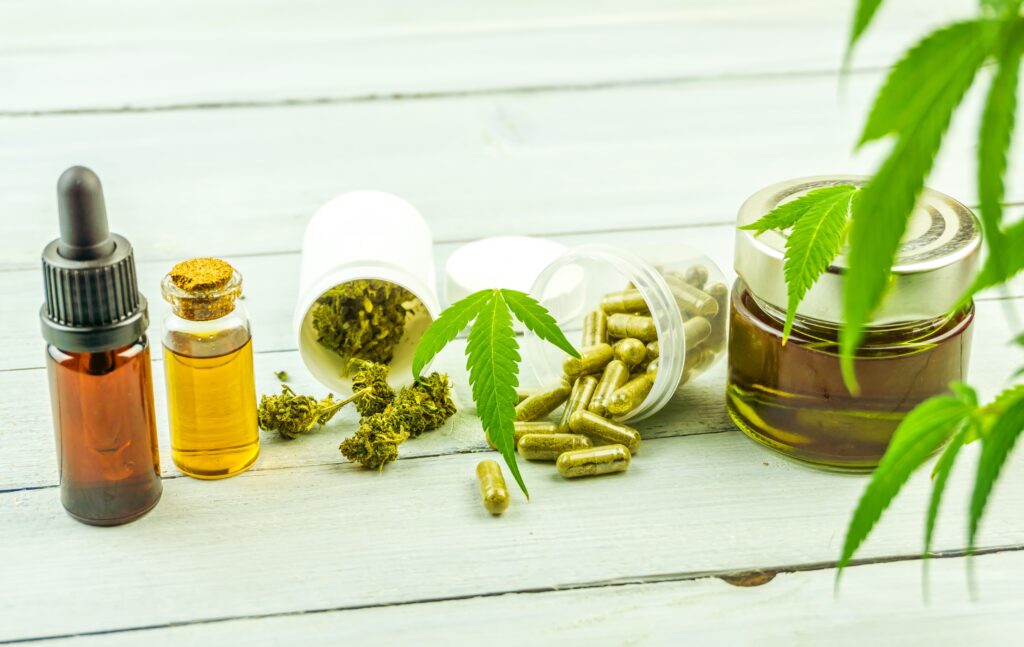 The Golden Goose that Lays a Golden Egg
It's not just selling farm-fresh bud (that users will crush and smoke or cook to extract the oils) —edibles, gummies, baked goods, concentrates, vapes/electric cigarettes, and other THC and CBD-infused products (chocolate bars, for instance) are being advertised and sold to consumers on a daily basis. Consumers love cannabis and marijuana! This is what is meant by a golden goose type of business: the consumer, farmer, and retailer have a love, even a passion, for the plant and the culture surrounding it (see this Rolling Stone article about celebrities who've made comments about smoking weed, its benefits, and the shortcomings). Consumers indicate that they smoke every day but that moderation or personal awareness is key.
Like sugar, chocolate, and fizzy drinks, you cannot simply wolf it down uncontrollably. But the retail industries of specific countries and states will not see a decline in people choosing to smoke and eat cannabis and/or marijuana.
So what is the alleged downside? Why are there reports in the public arena that state that some businesses are being forced to close? The final part of this blog looks at the legal issues affecting the legal cannabis industry—and its main competitor, the black market trade of bud and related products.
Legal Weed Issues
On the one hand, the legal cannabis/marijuana market is now open to small-scale farmers and privately-owned dispensaries. This also means that multistate operators – companies with ample resources and ownership at various levels of the retail and production pipeline, operating in many states at once – also have access to retail licenses.
The legalization of the marijuana industry has brought with it tough competition, which makes it difficult for small-scale farmers to persist and thrive in the industry (however, there are solutions being created, such as local farmer's markets). The other hand, in this scenario, is taxes. The federal government in the United States still regards cannabis as a Schedule I drug and maintains its criminal laws against farming and selling cannabis or marijuana. Legalizing the industry means businesses must navigate the tax laws and make enough profit to pay those taxes. Some have failed to make ends meet.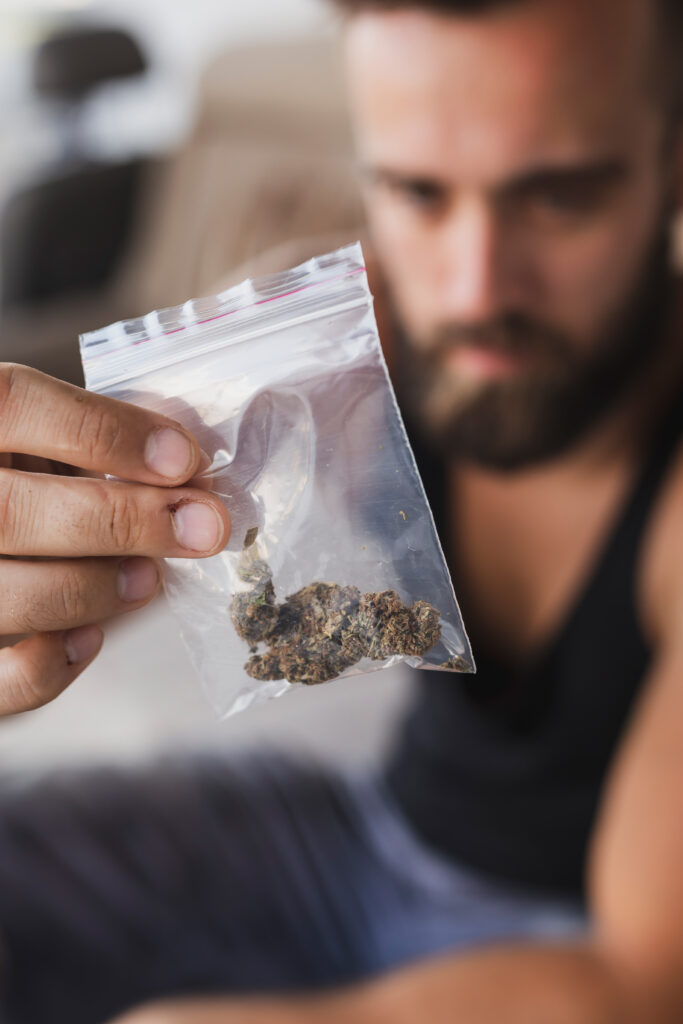 The Illicit Trade of Cannabis
Lastly, a troublesome aspect of the open doors to the cannabis and marijuana markets is the persistence of the black market and its unlicensed growers and sellers of cannabis and marijuana bud and associated products. These traders offer lower prices, no qualification processes or licenses, and attract their fair share of consumers. It appears that lawful trade in weed has made bud and its related consumer products a little more expensive and is being undercut by the illicit marijuana industry.
However, upon looking closely at the scenario, it's easy to see that lawful trade offers the consumer things that the black market cannot. At your local farmer's market, you can engage personally and meaningfully with the farmers and growers. You can get in on the enthusiasm and passion of weed culture! Secondly, and this is crucial: lawful trade means regulation and safety. Bud and its associated products are packaged and labeled—some states require cannabis and marijuana products to have health information and warnings attached. It even goes as far as to regulate which fertilizers are legal to use in the growing and farming phases.
For the consumer, this ensures quality goods and services. This is not offered by the unlicensed salesman who operates on the street, away from the view of law enforcement. They cannot guarantee their bud is high quality and safe for the user to consume every day (if they wish to).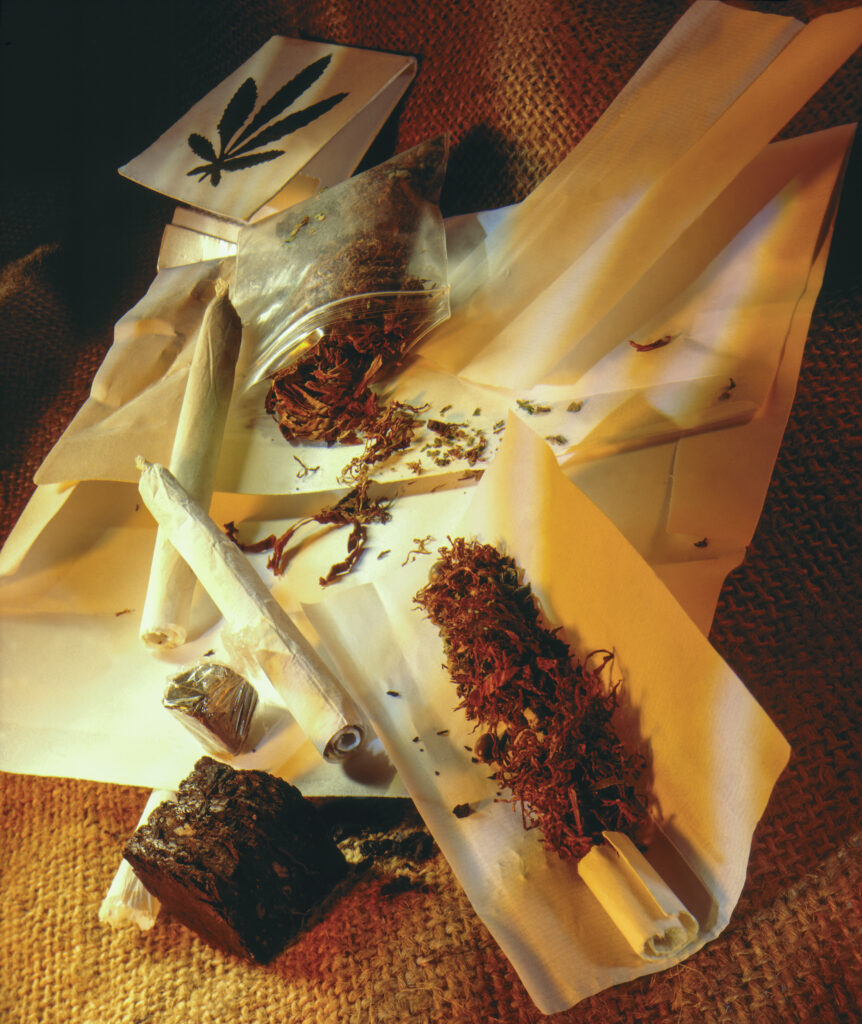 Safety First!
Ultimately, it's the consumer that ought to be discerning, safety-orientated, aware, and personally responsible for the cannabis, marijuana, THC, and CBD-infused products they choose to purchase, from whom, and how it is cultivated. There is also a definite will and ability of law enforcement agencies to curb the illicit trade. This is optimism for the future of the cannabis family of plants and their place in the economies of the world. We should all be in support of the lawful trade and retailing of hemp, cannabis, and marijuana.
At Nature Med in Tucson, AZ, we encourage our patients to purchase their medical marijuana from us because we know how important it is for them to have access to safe products. We take pride in providing our customers with high-quality medicine, relevant research, and useful information! If you have questions about cannabis, marijuana, and their associated products, give our online blog a look!